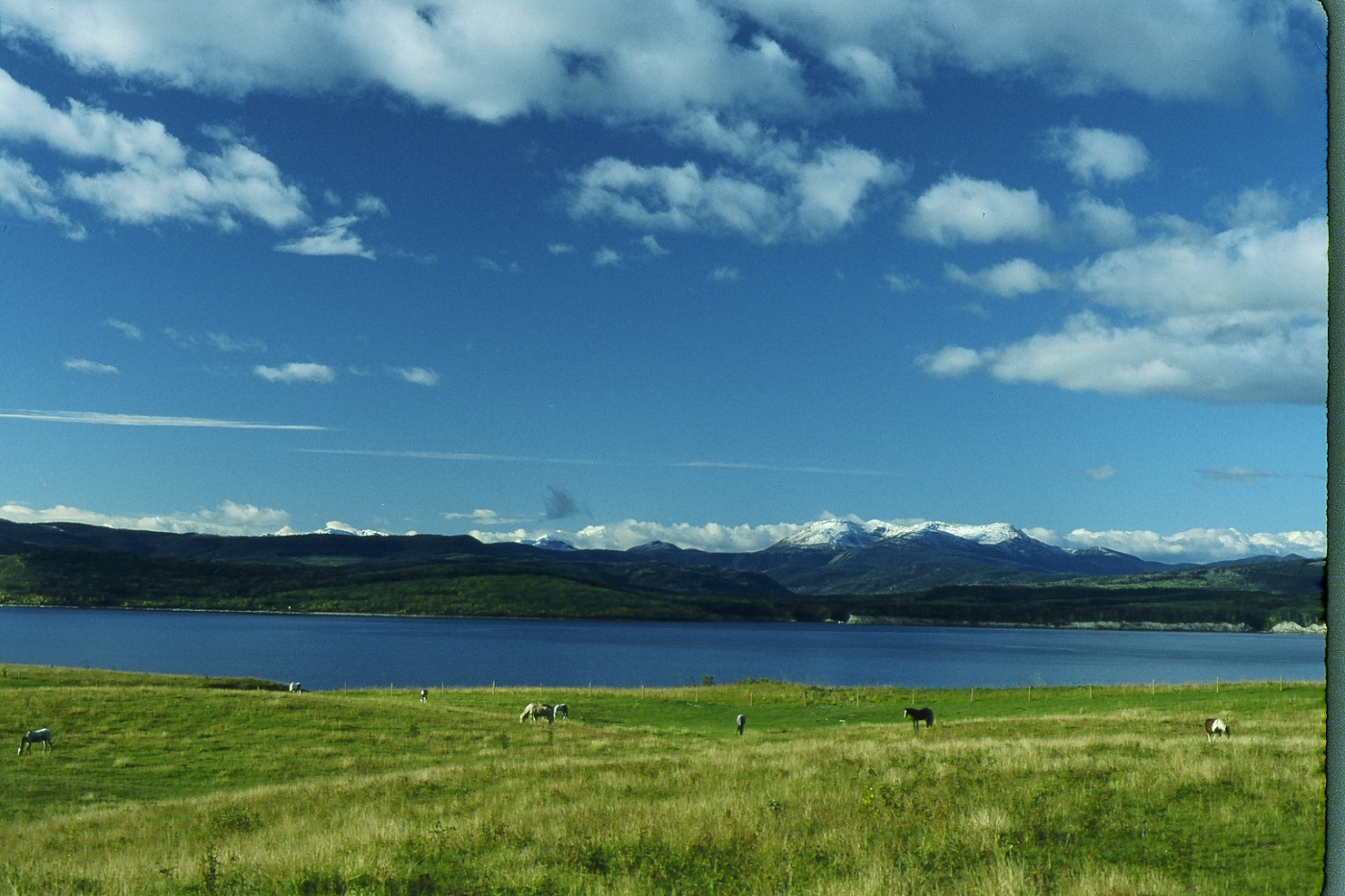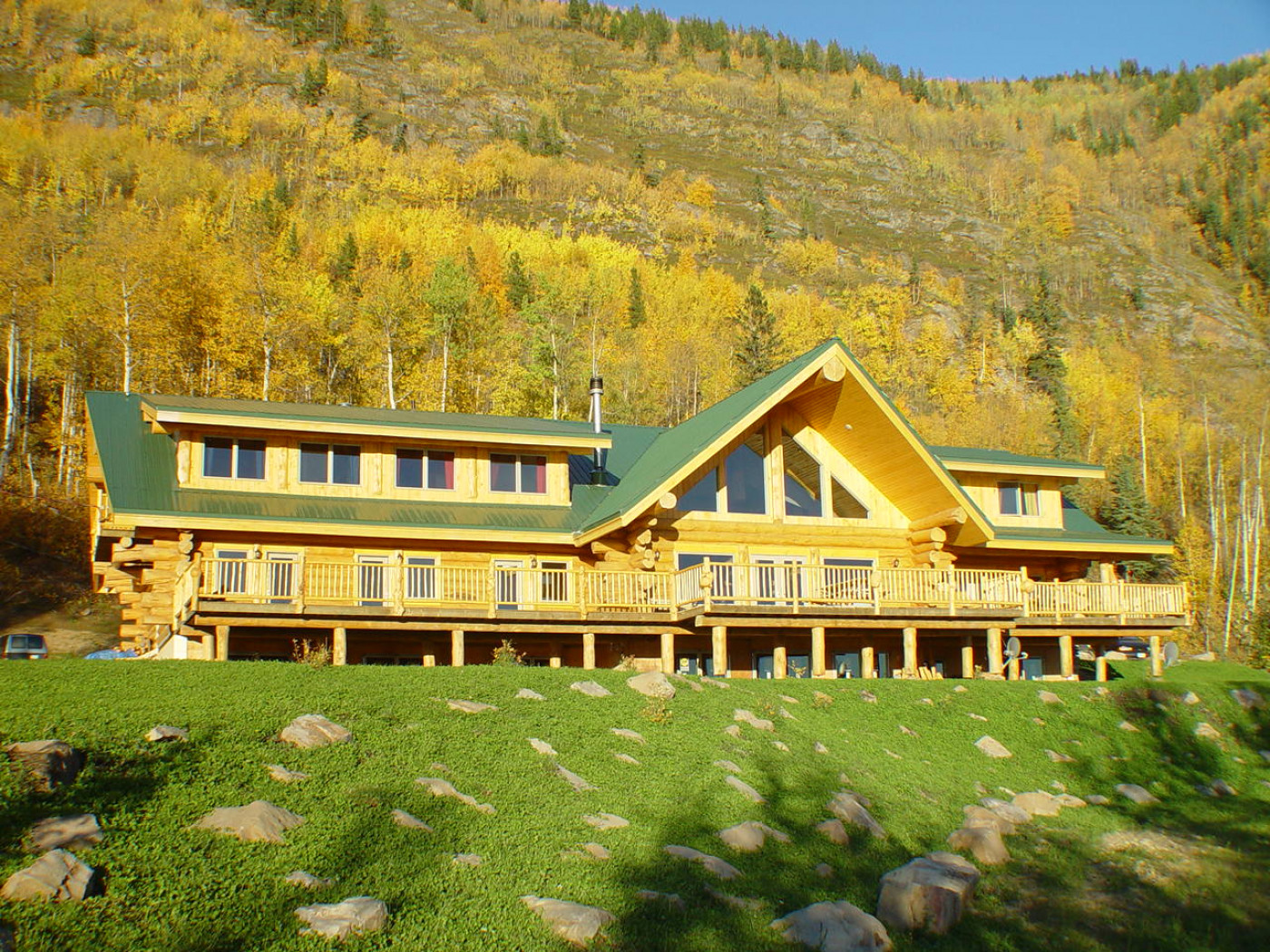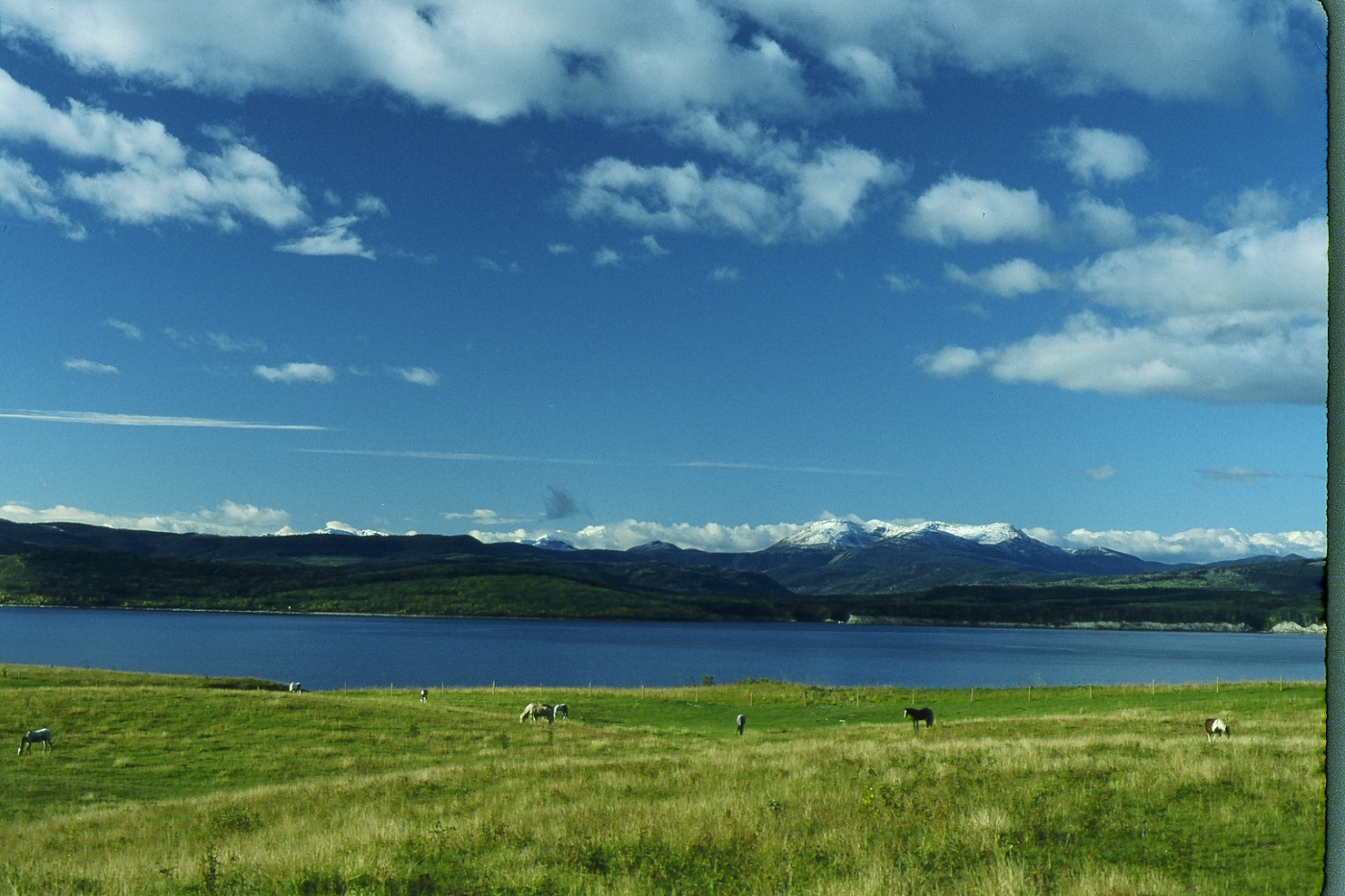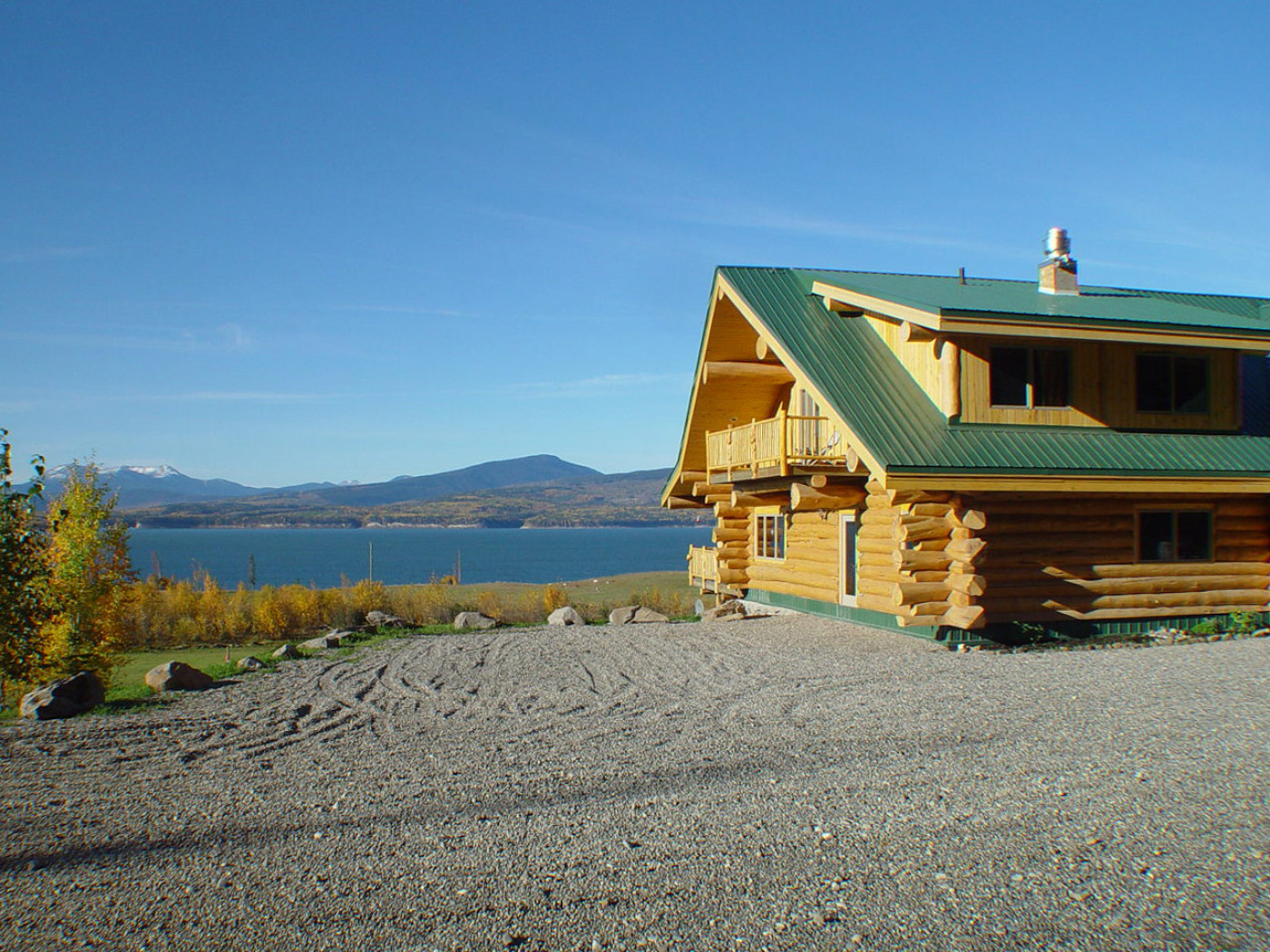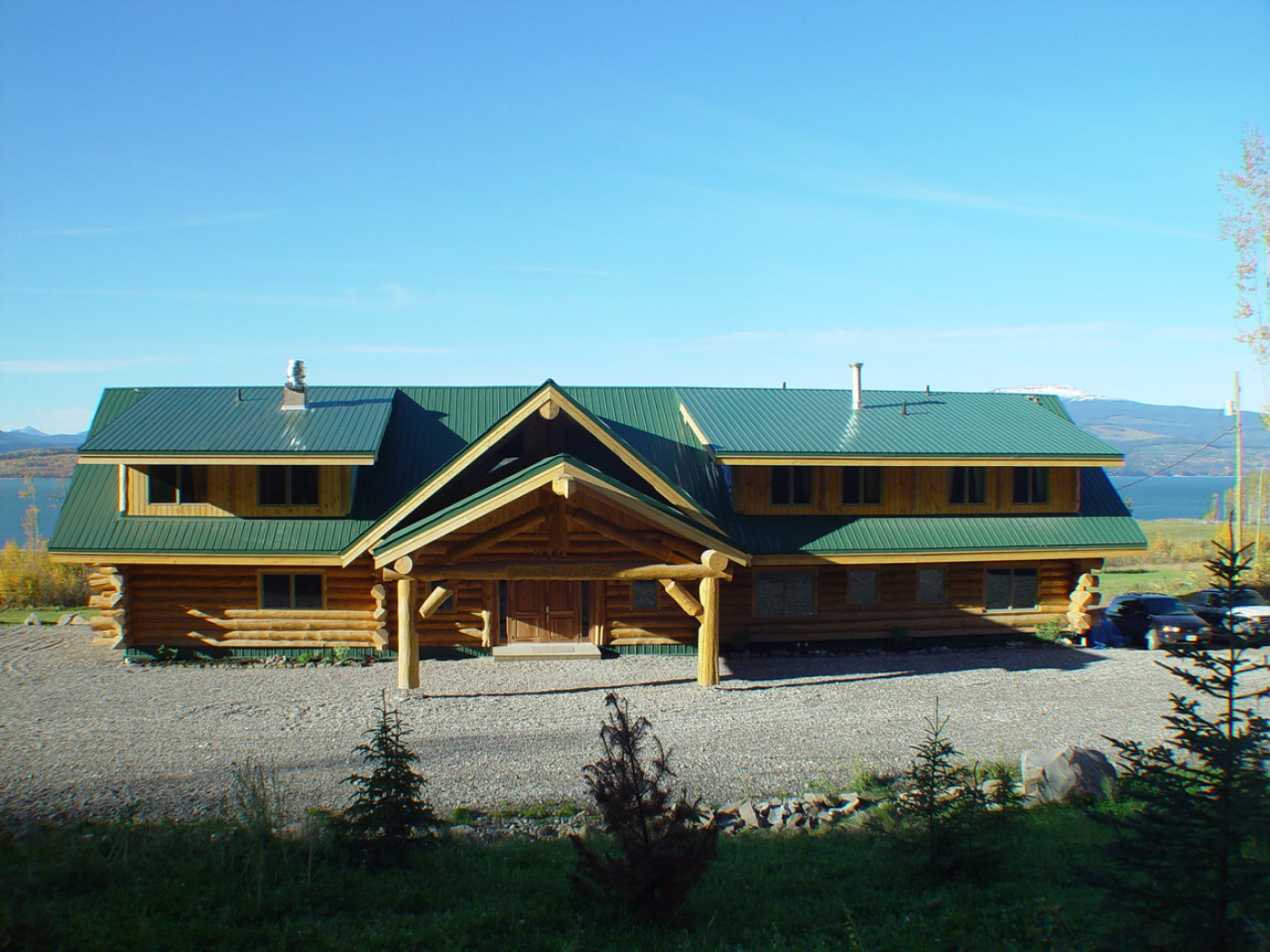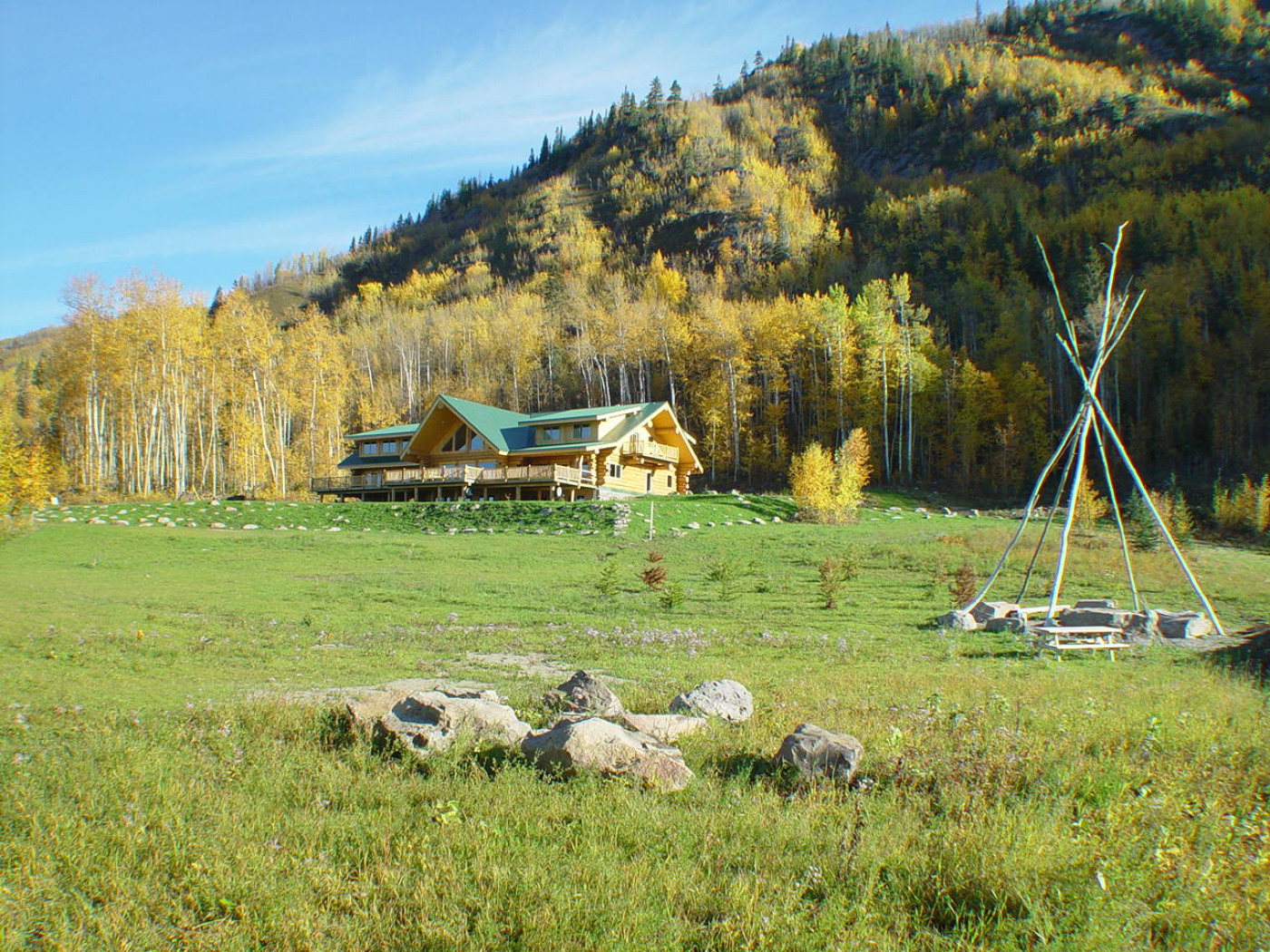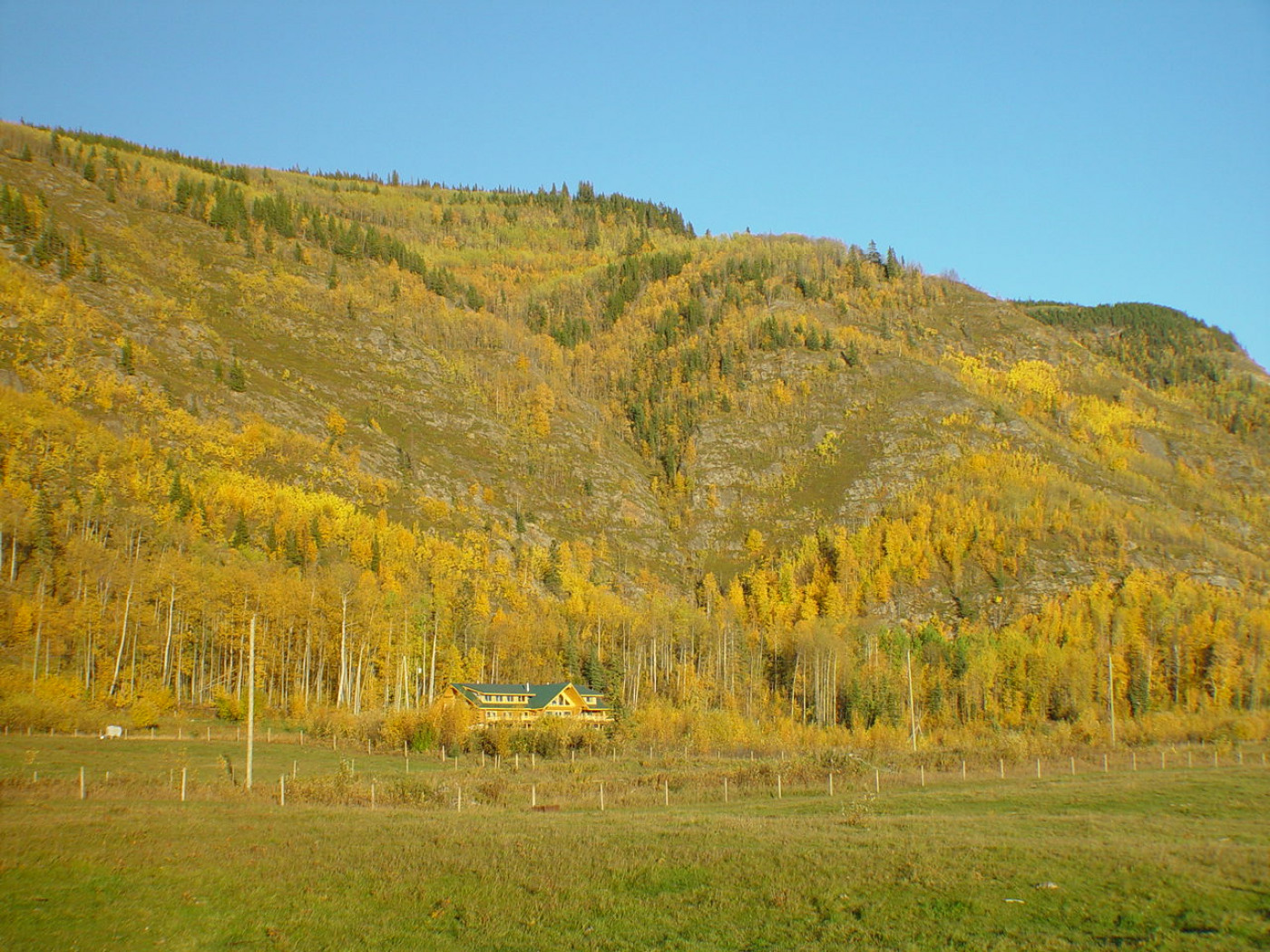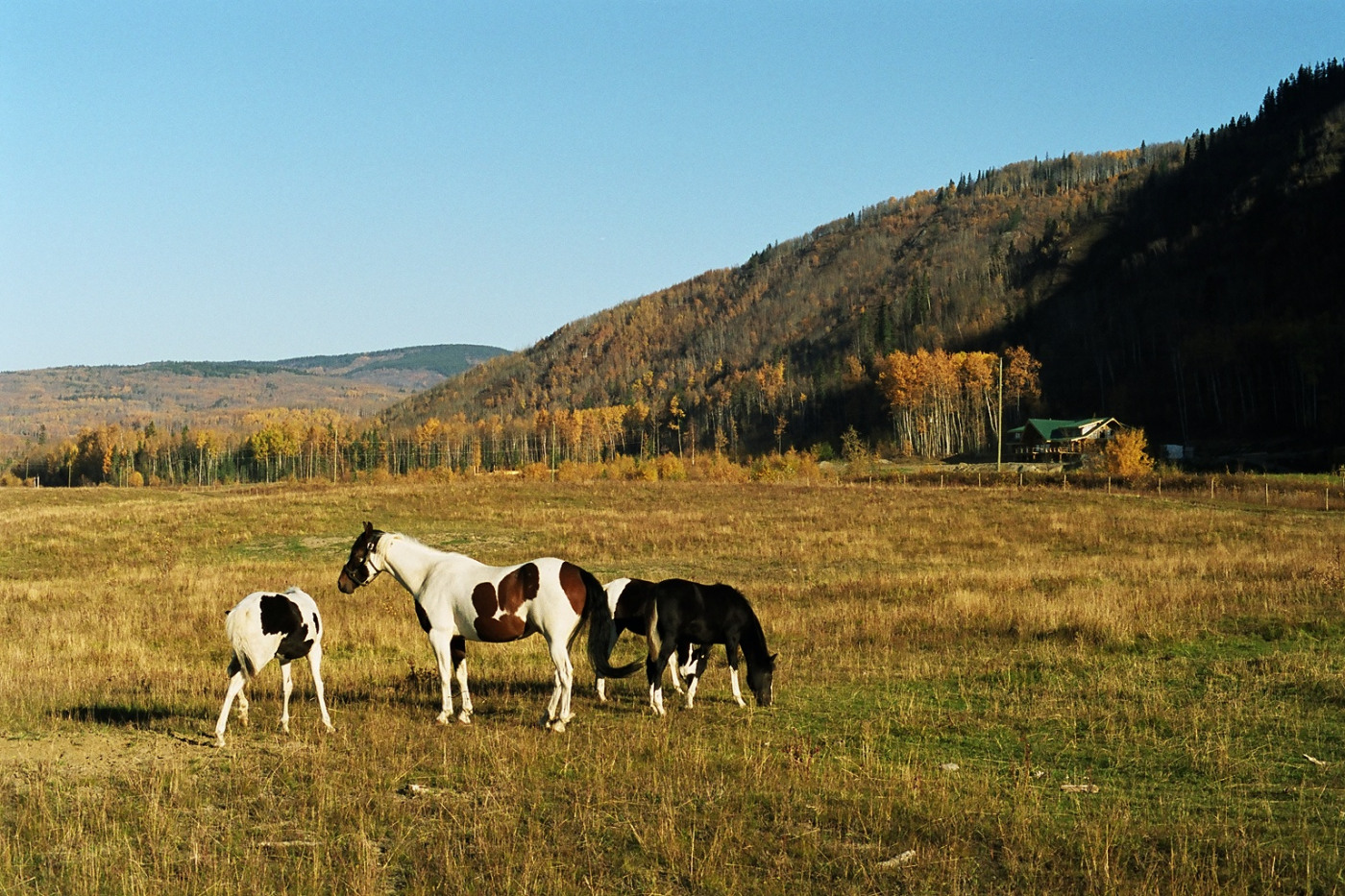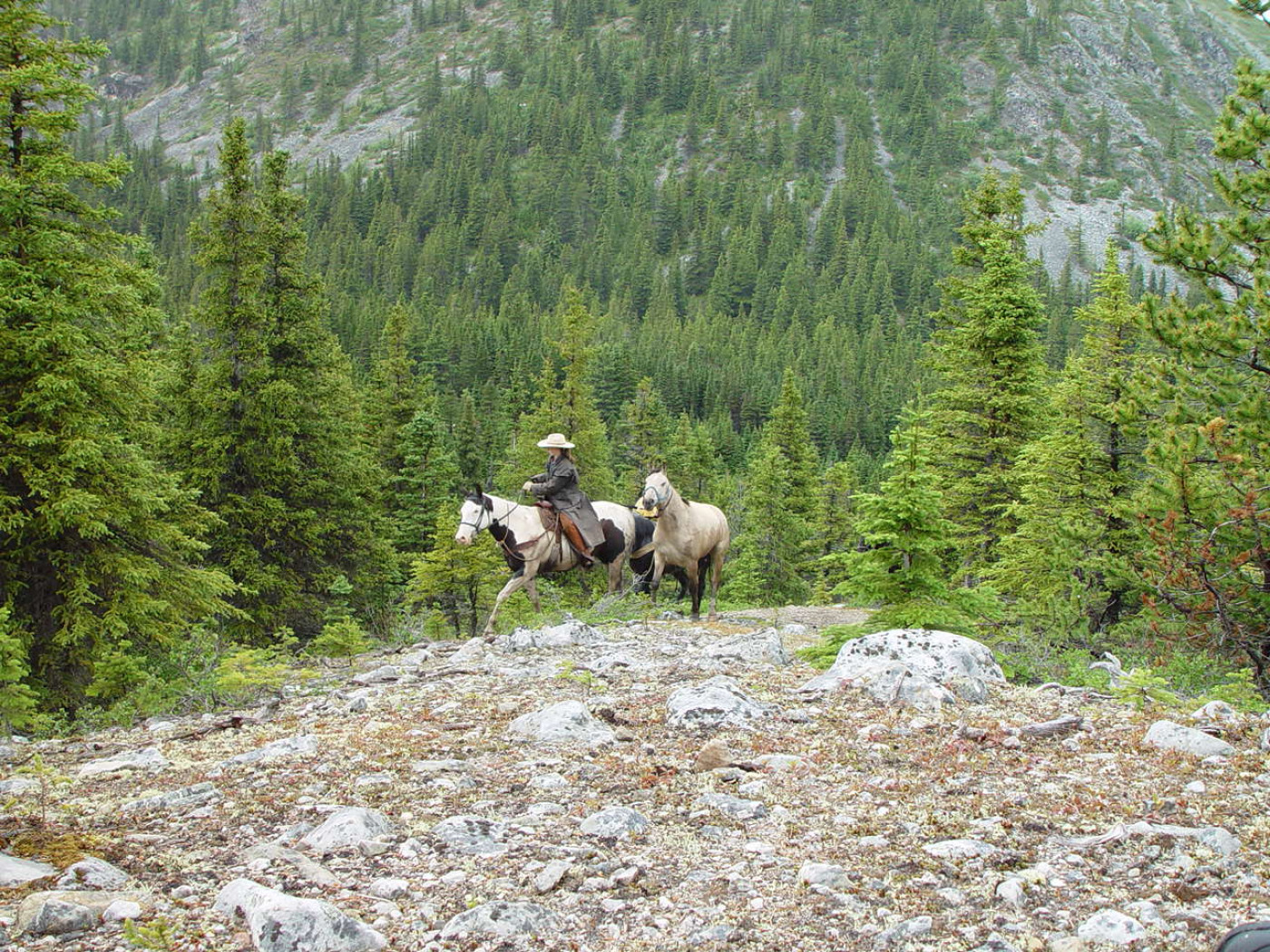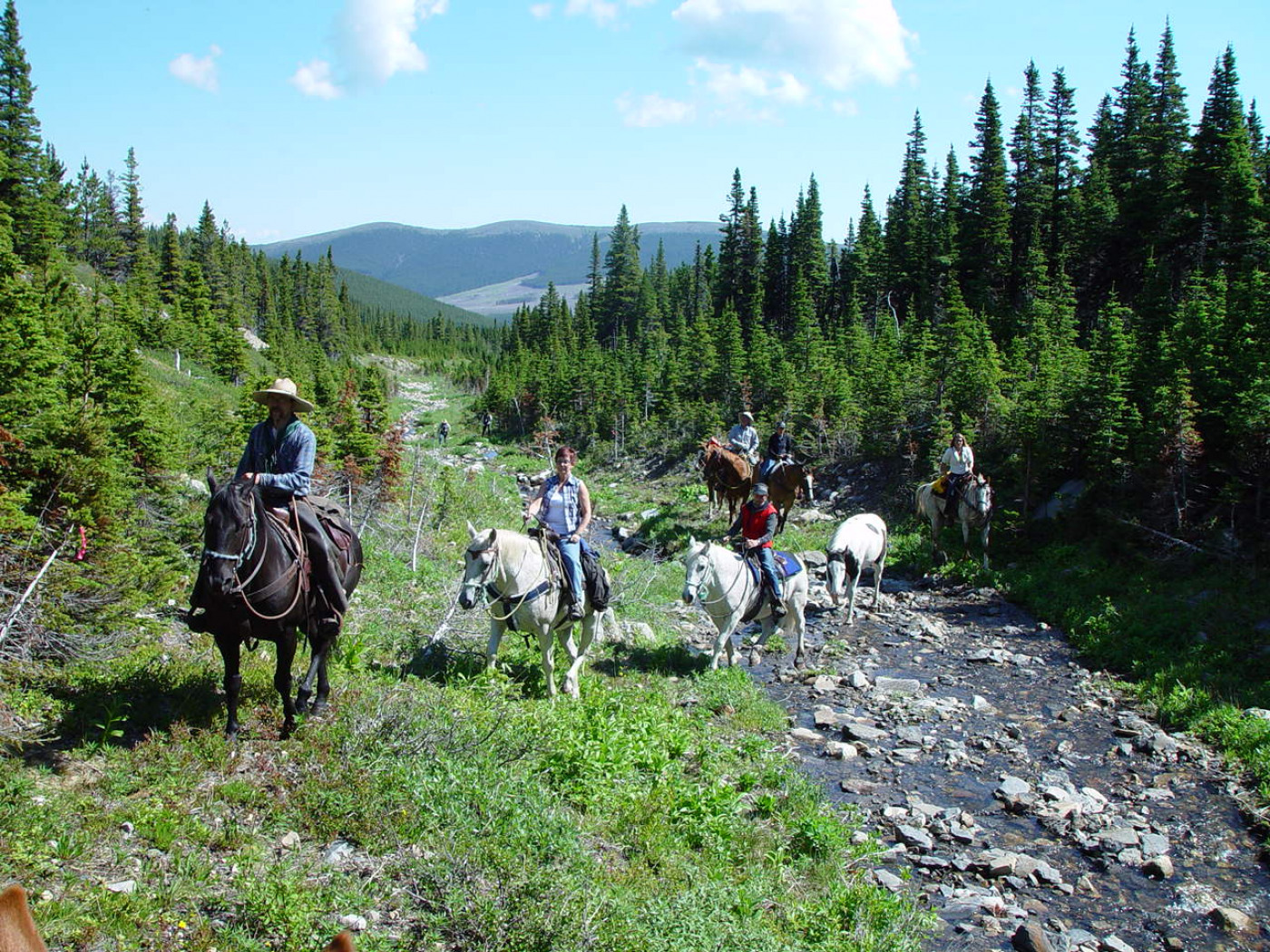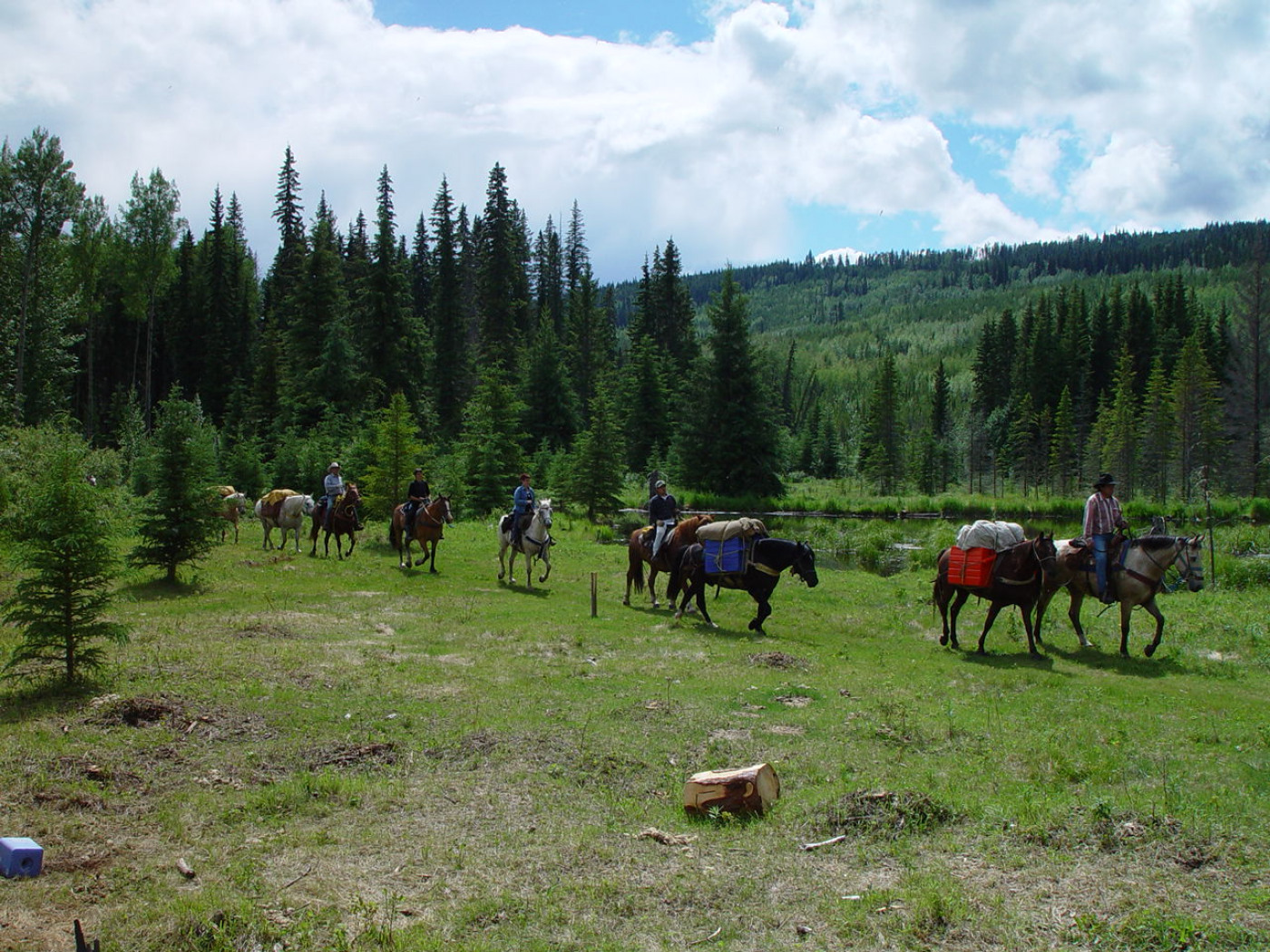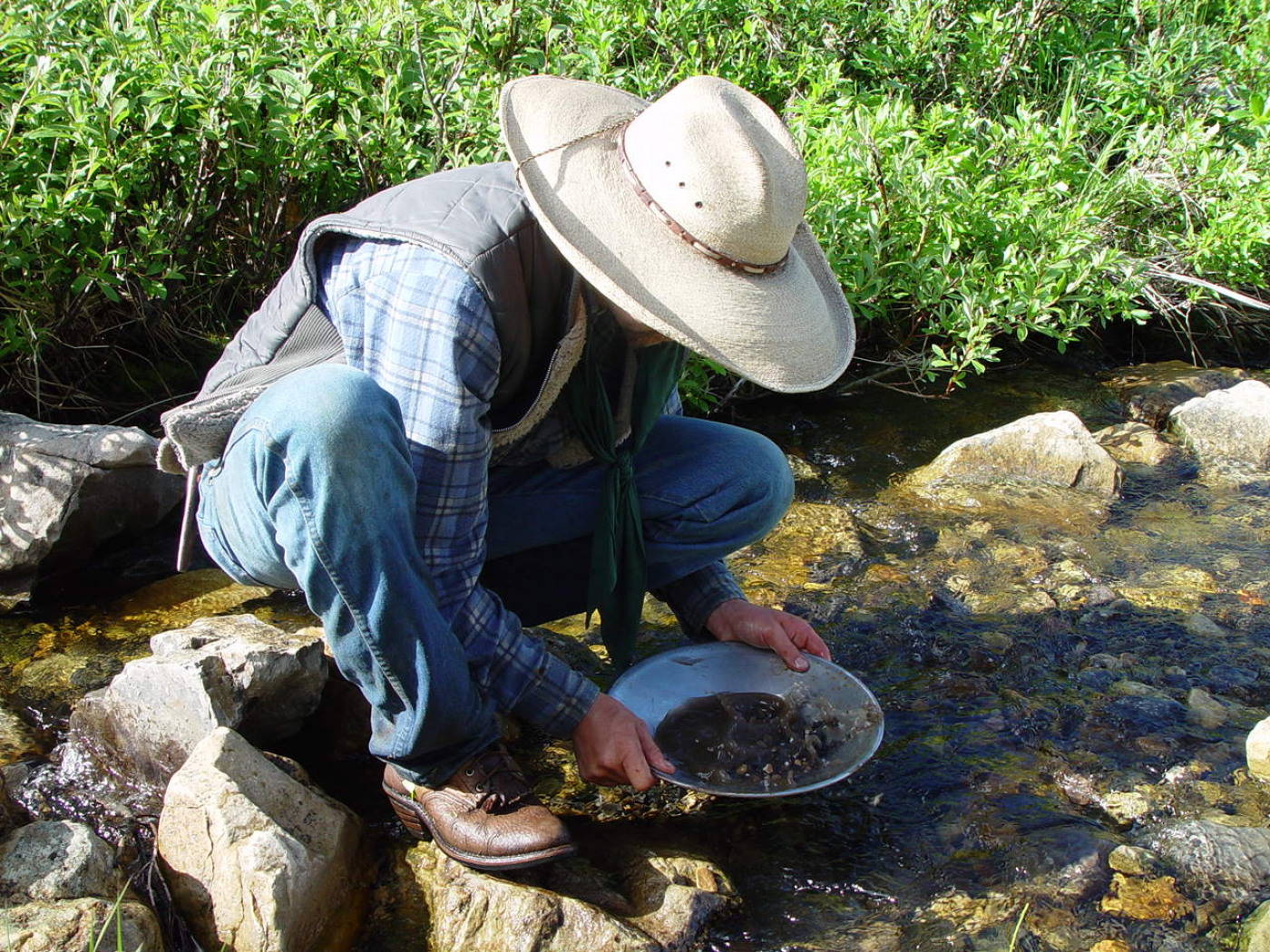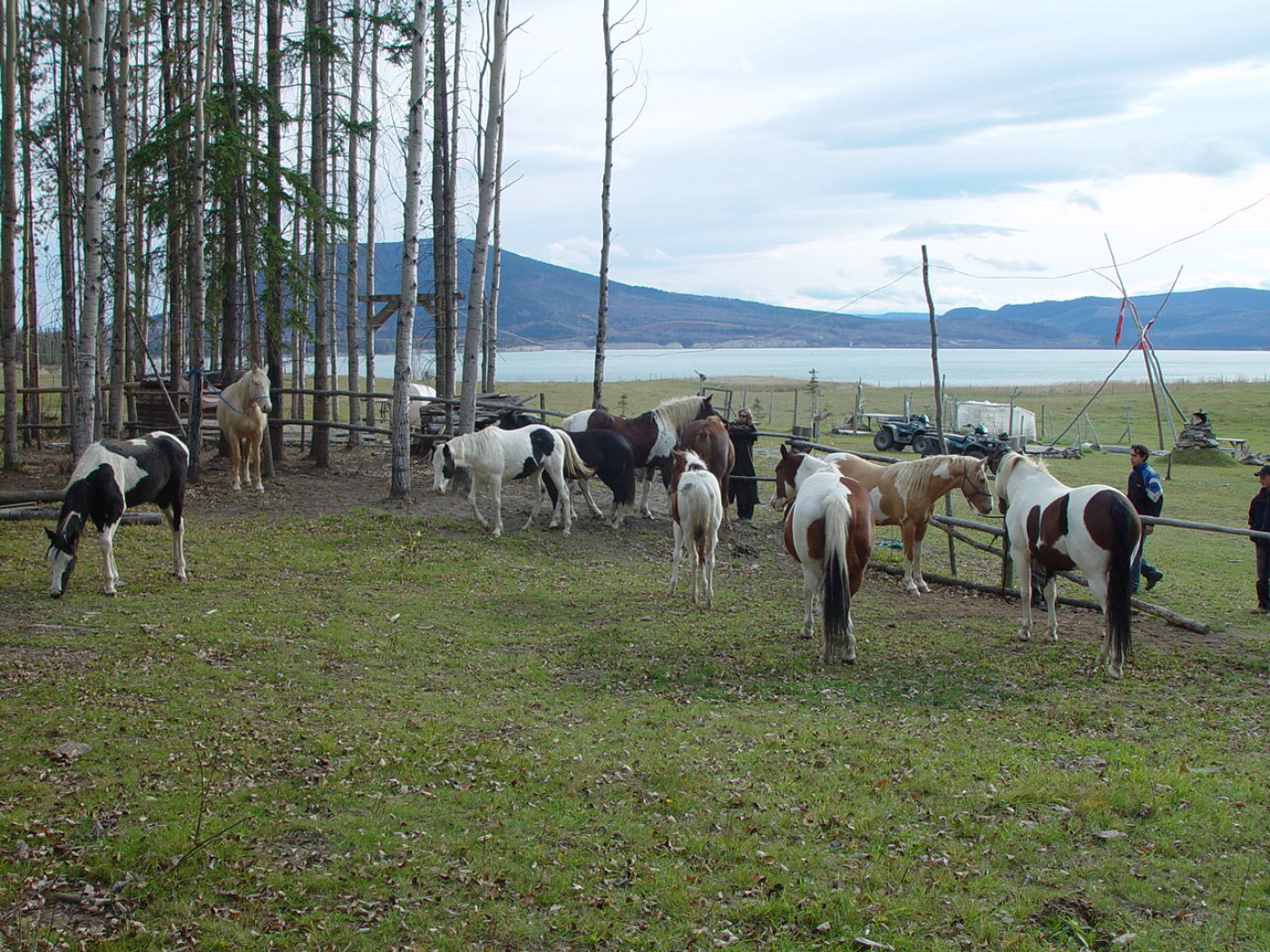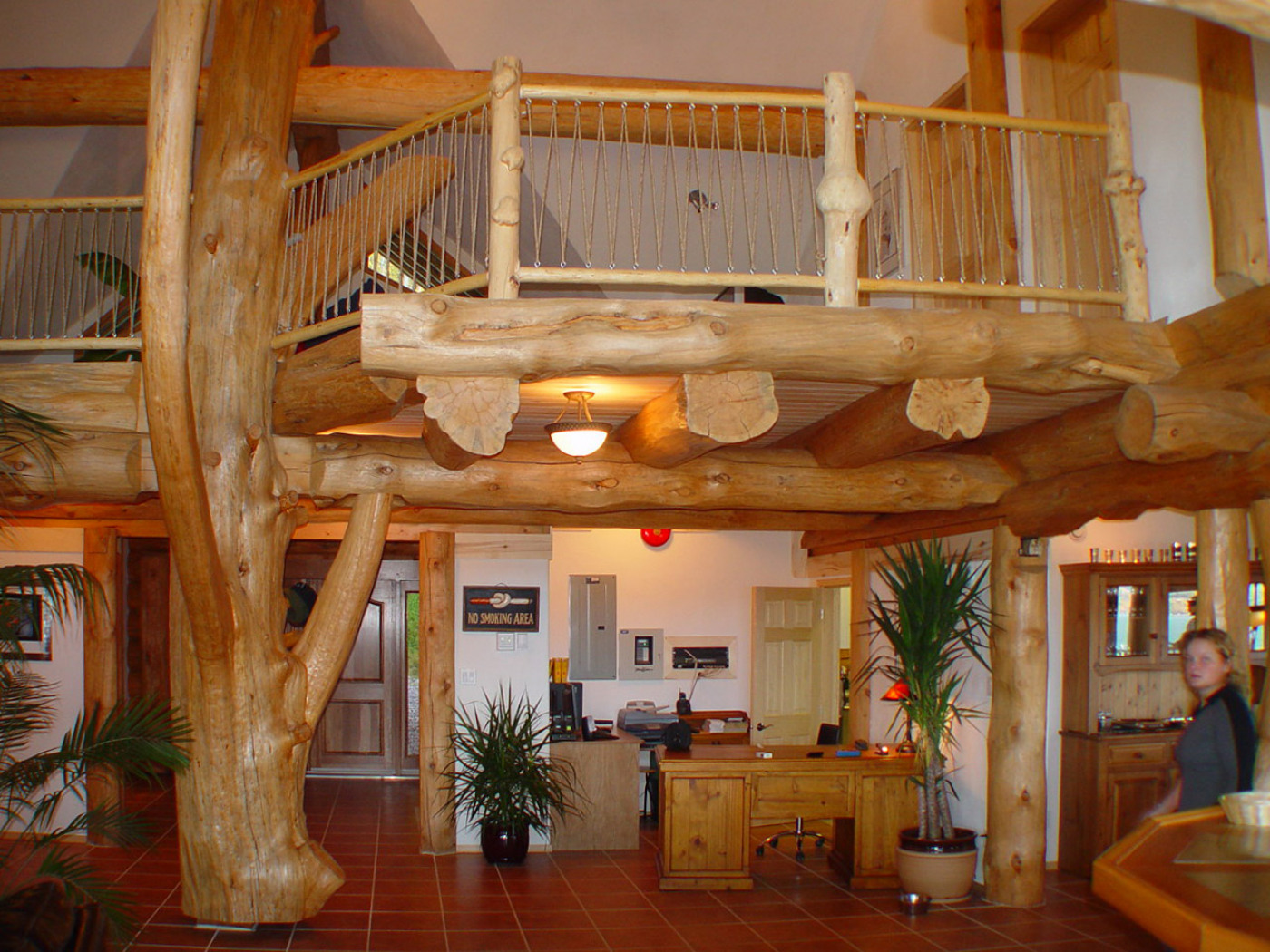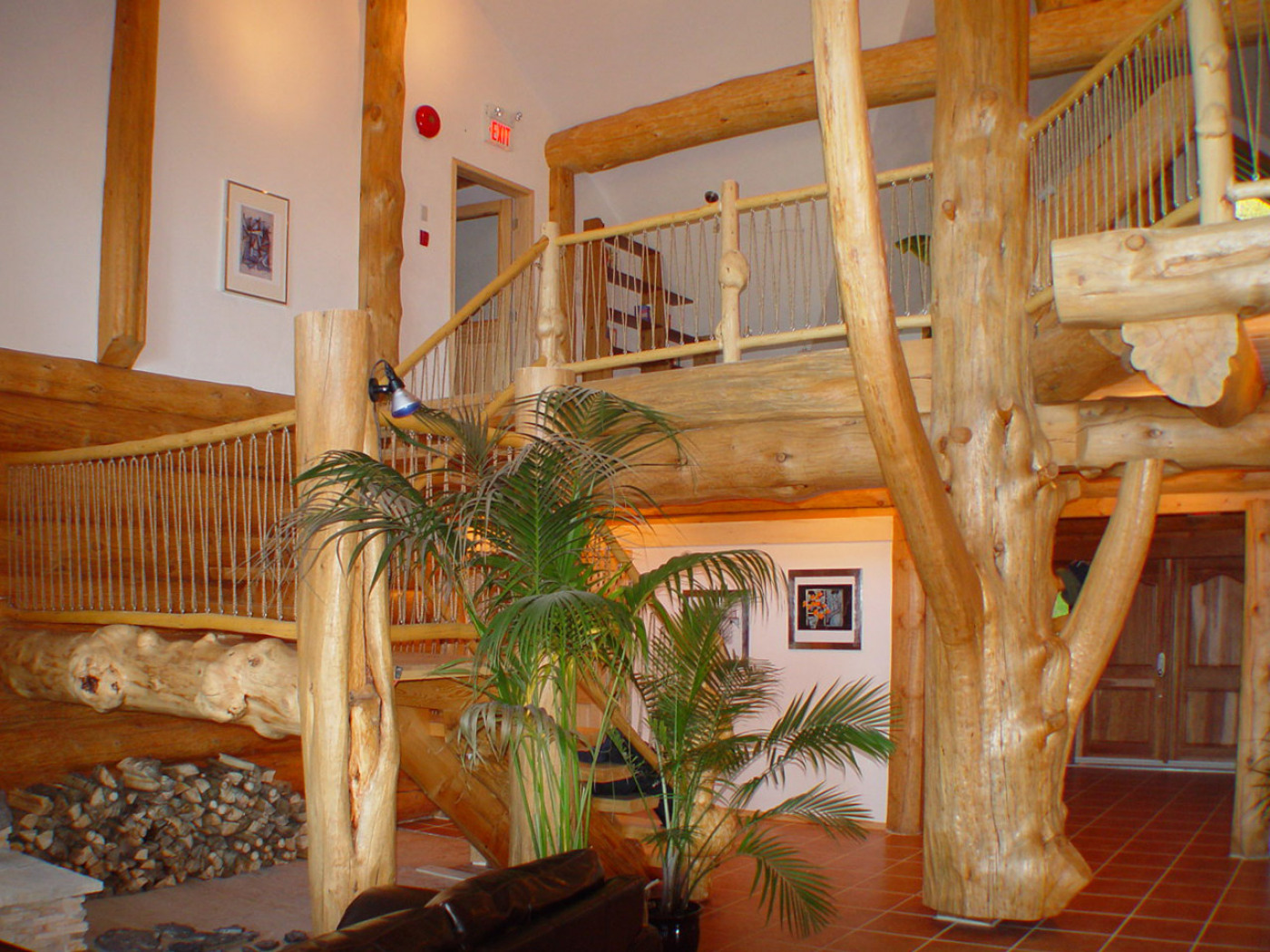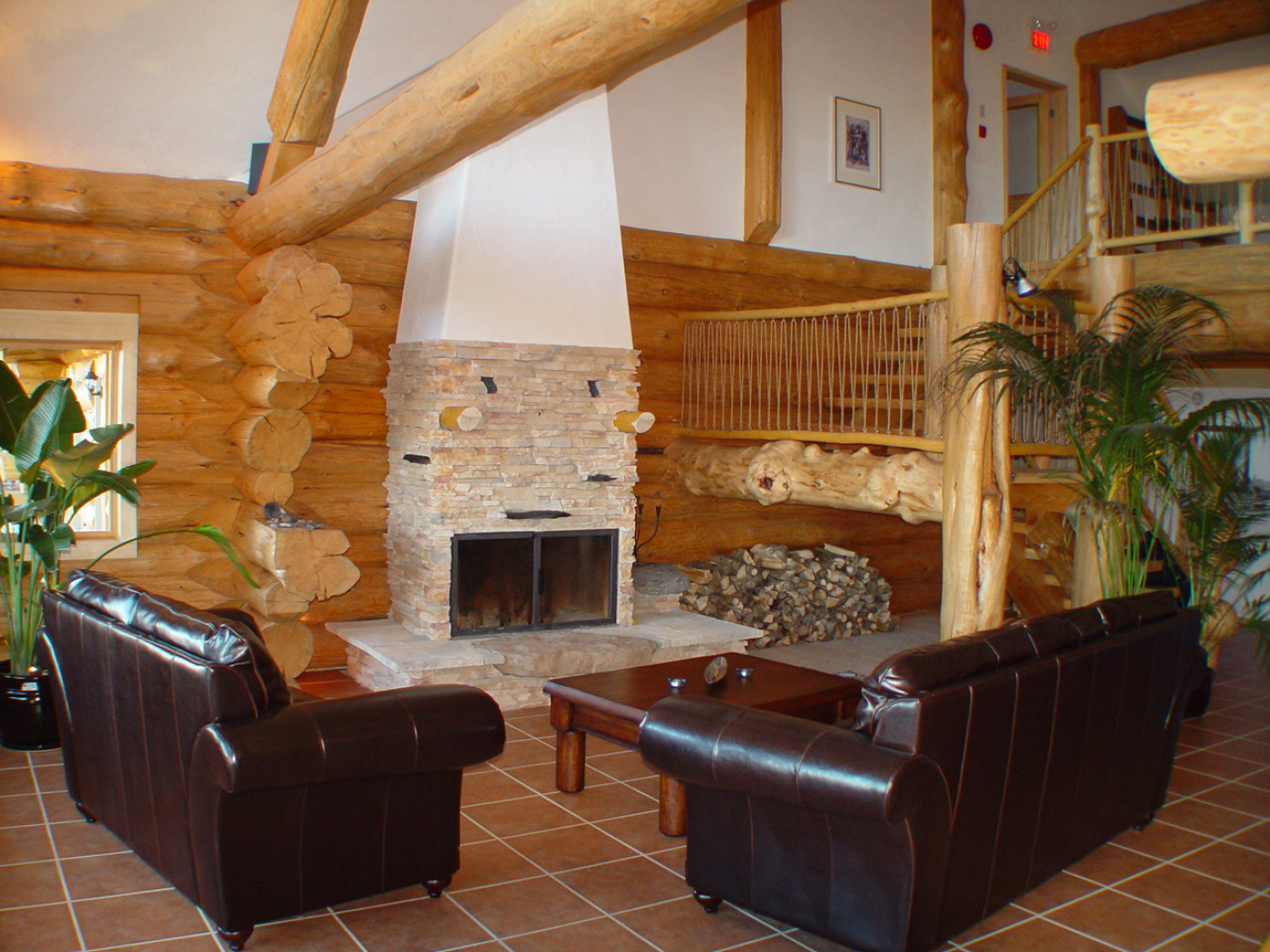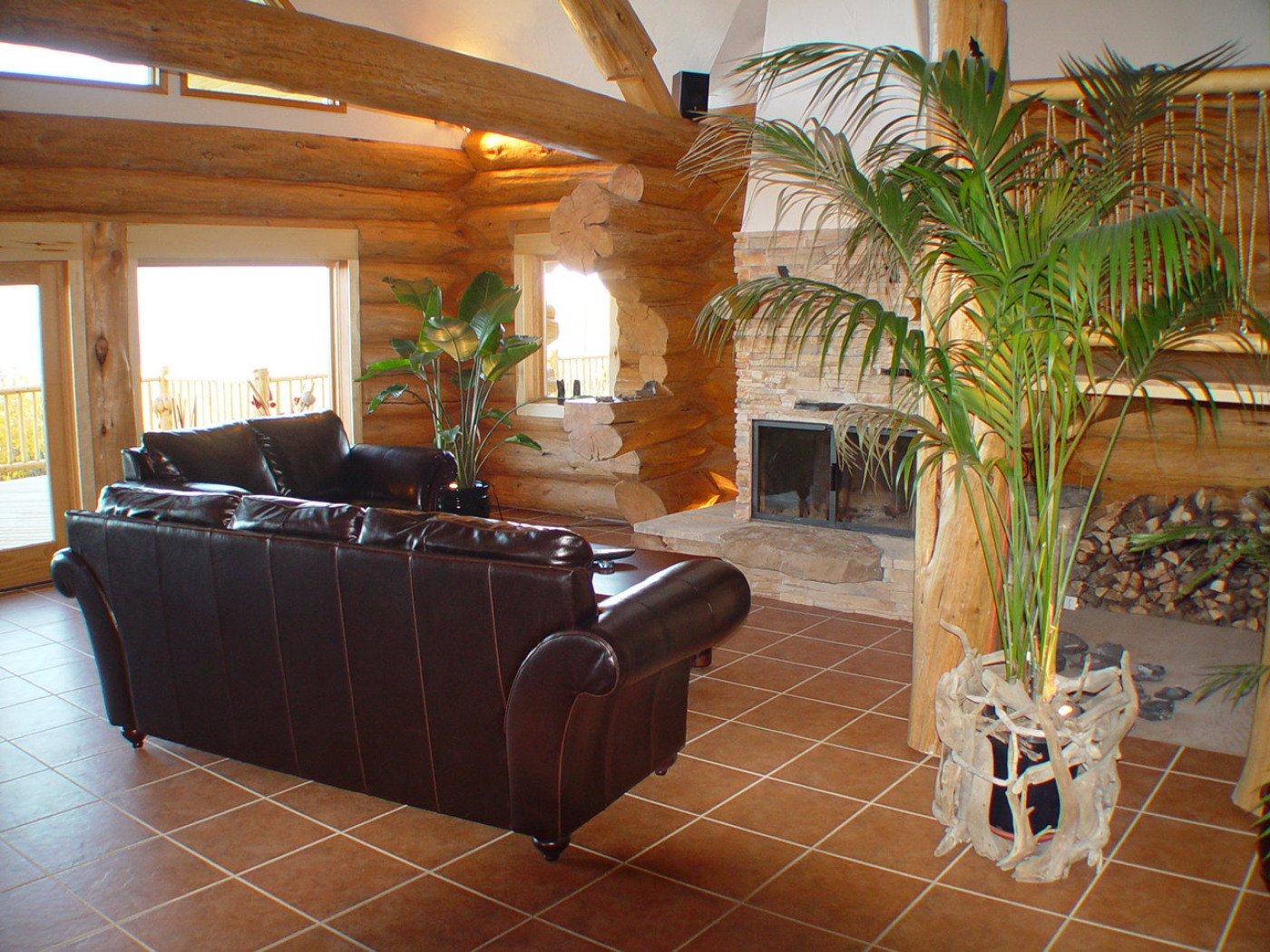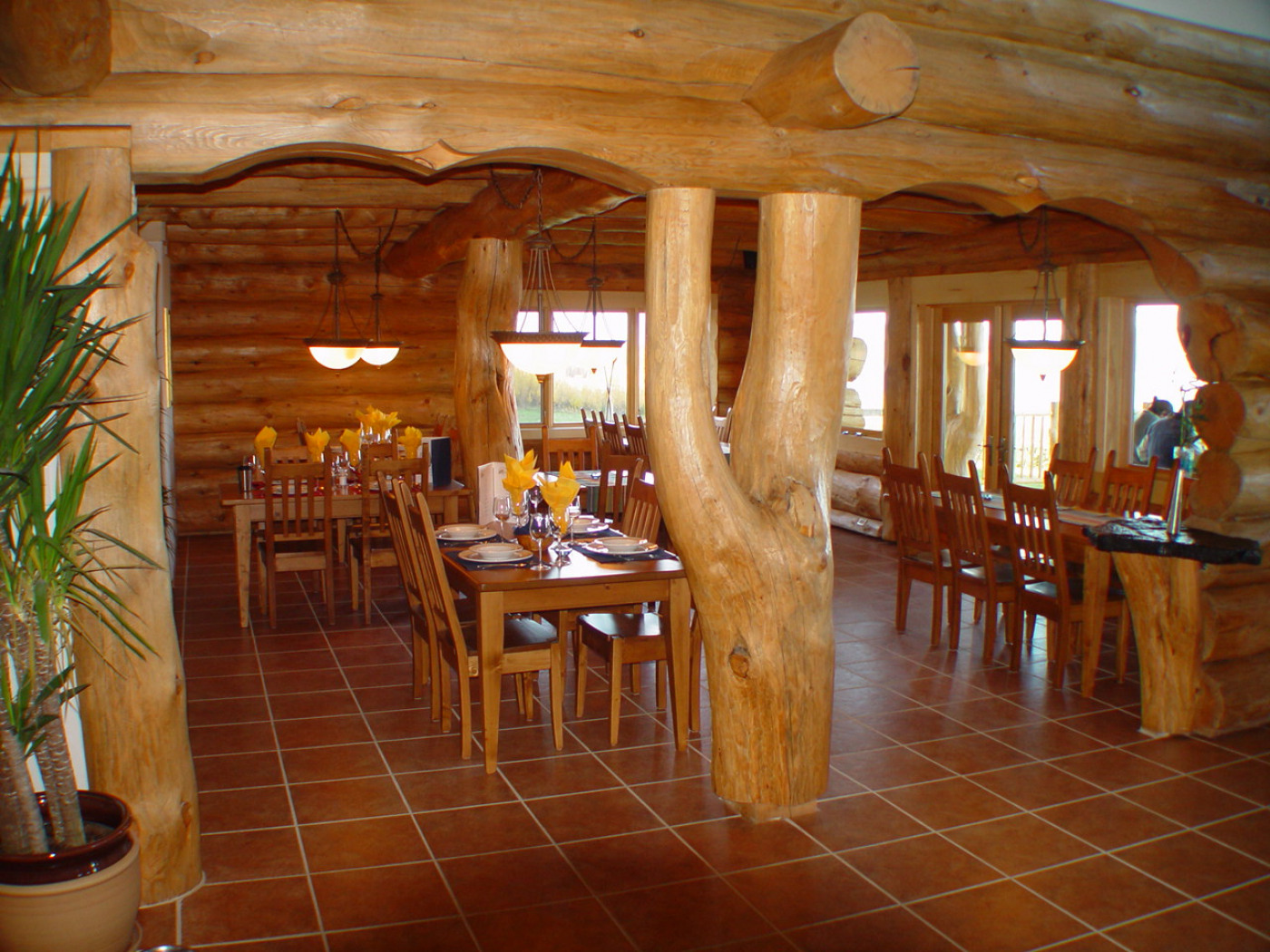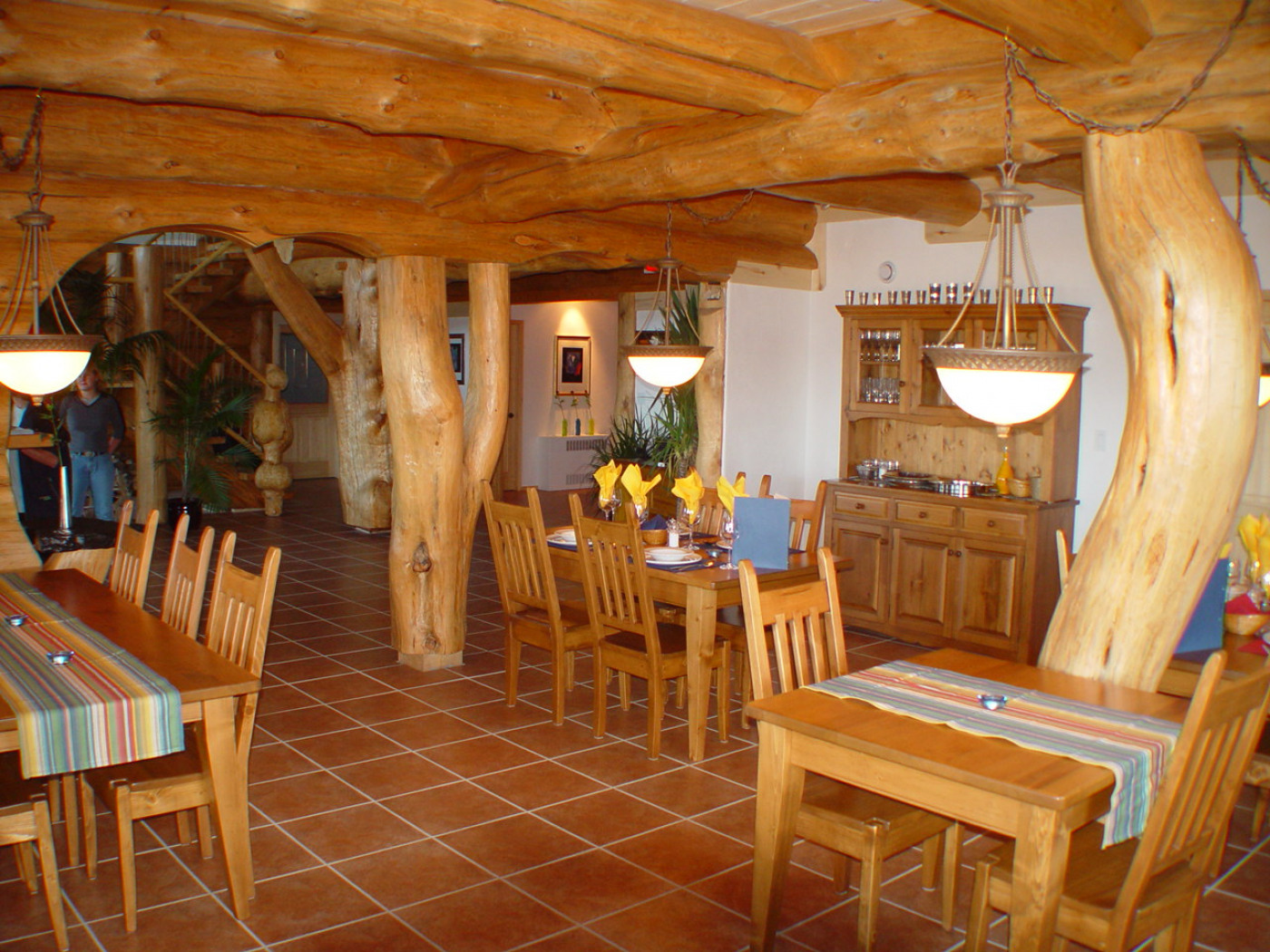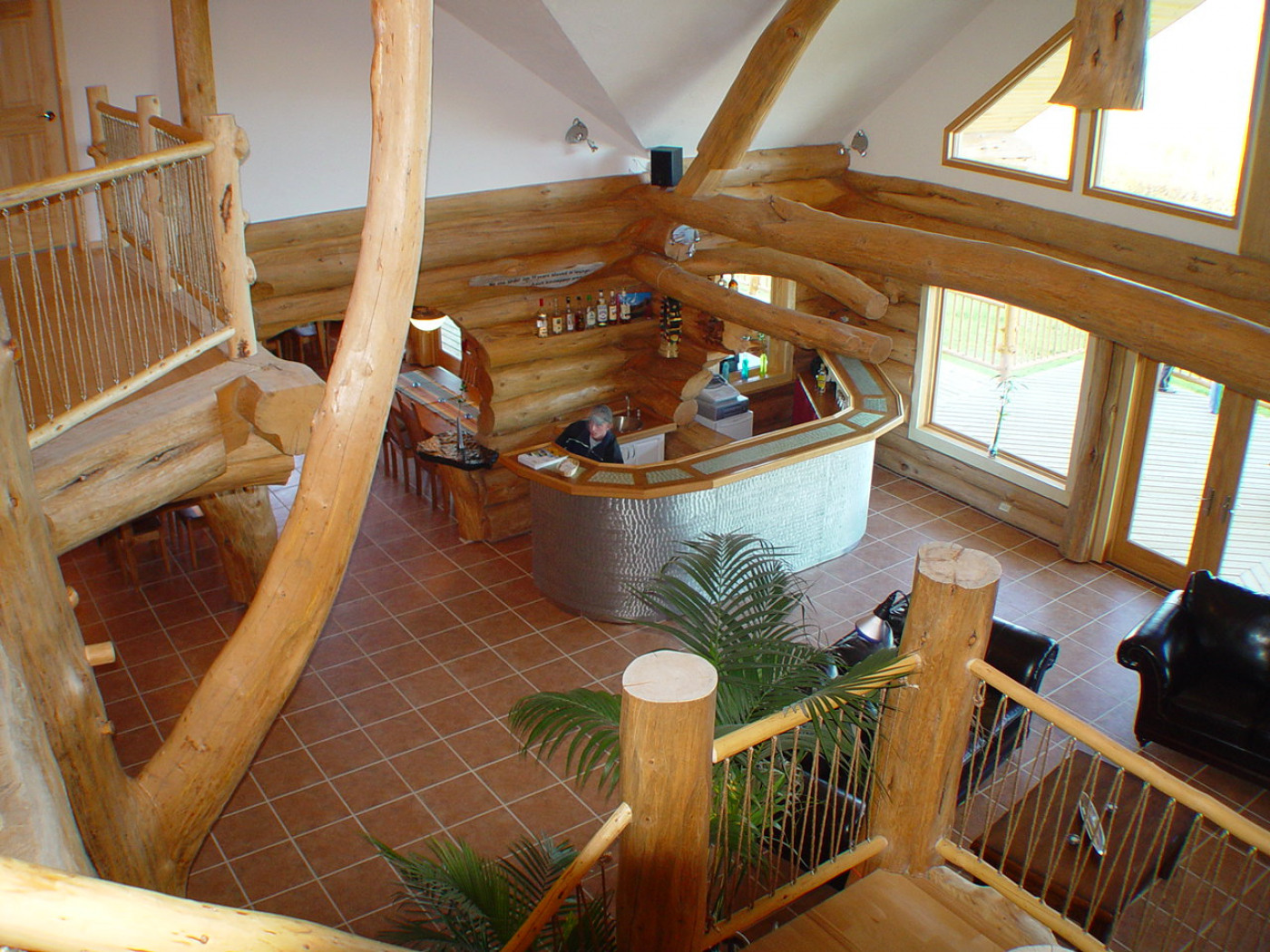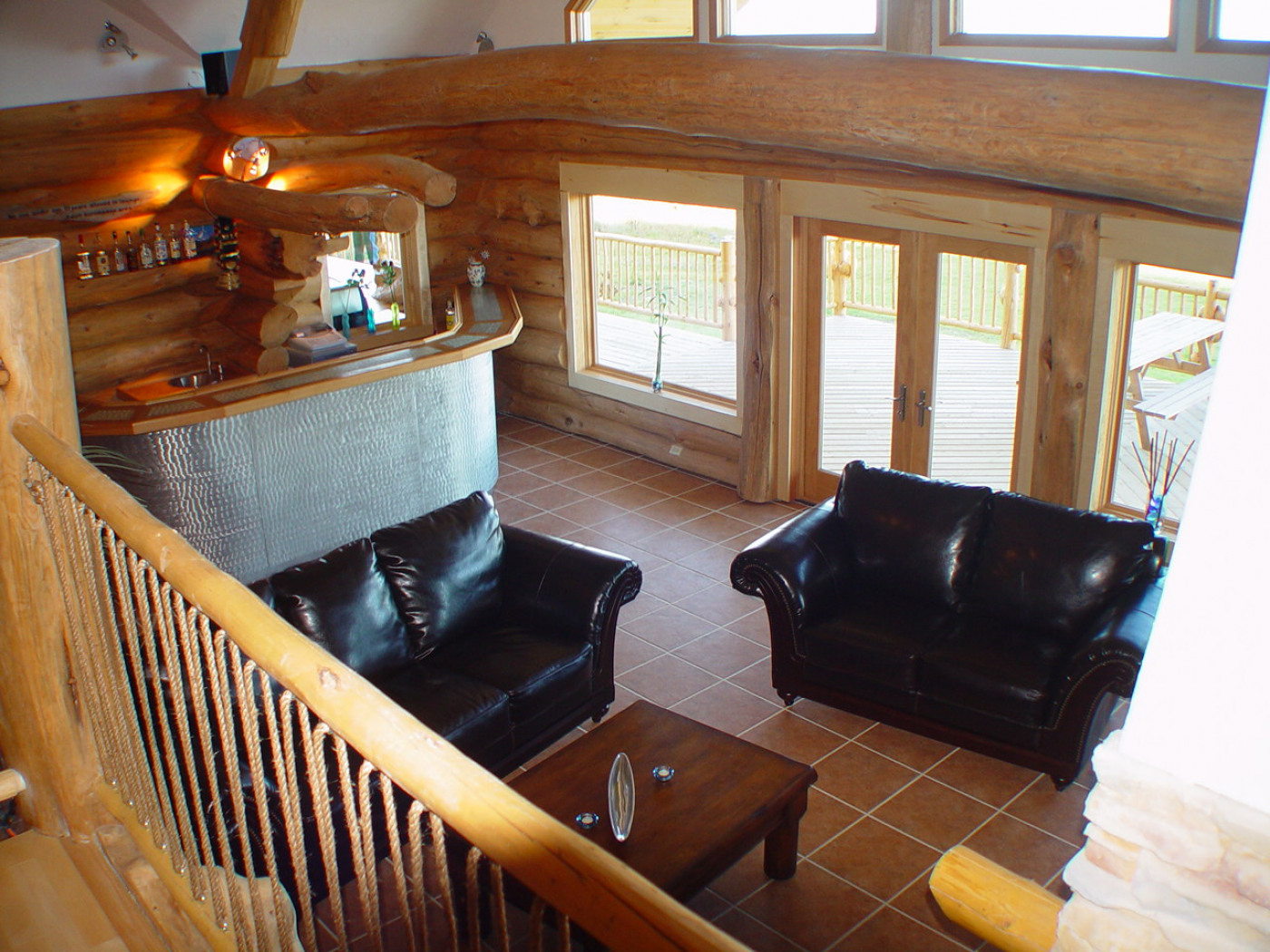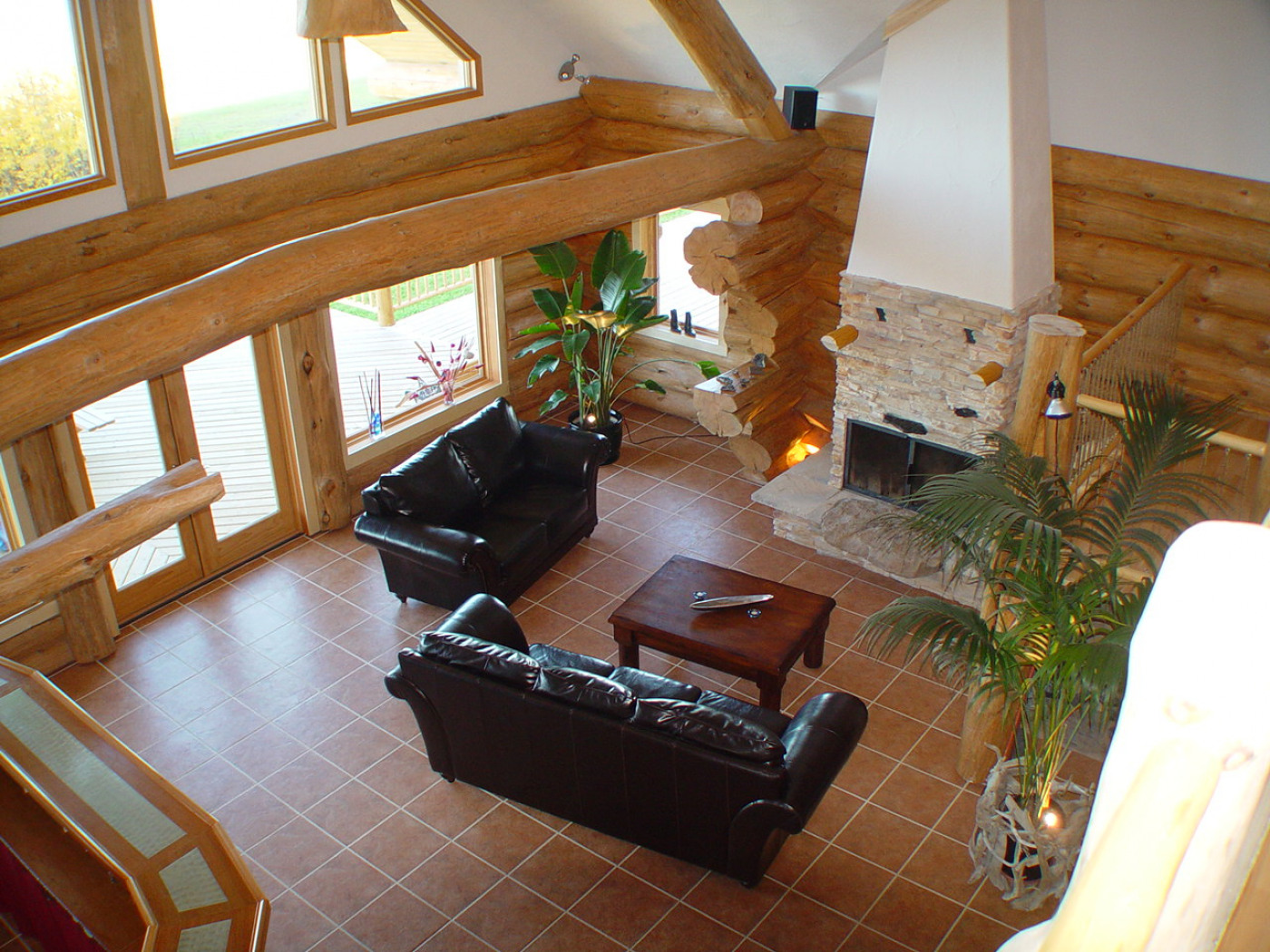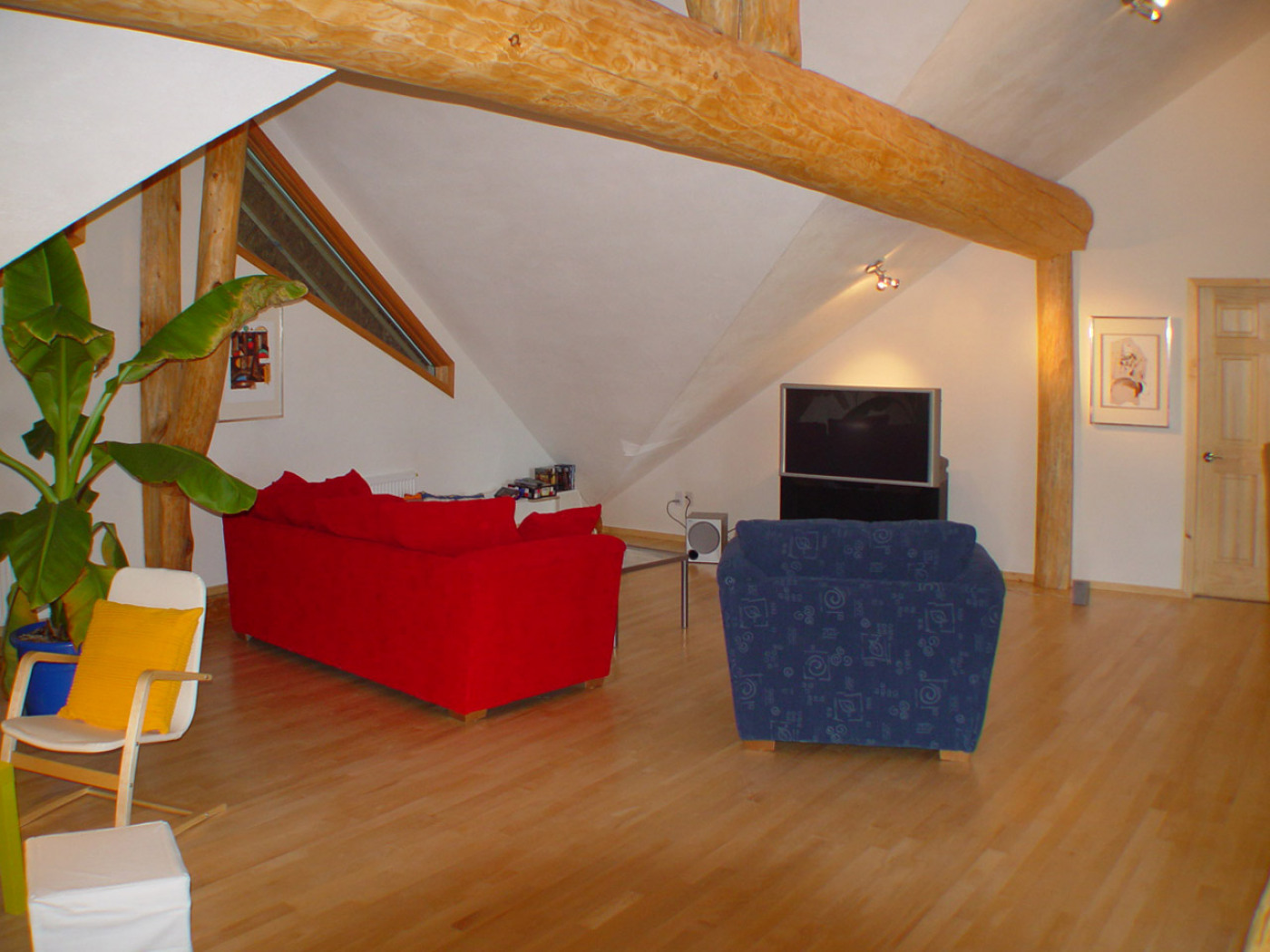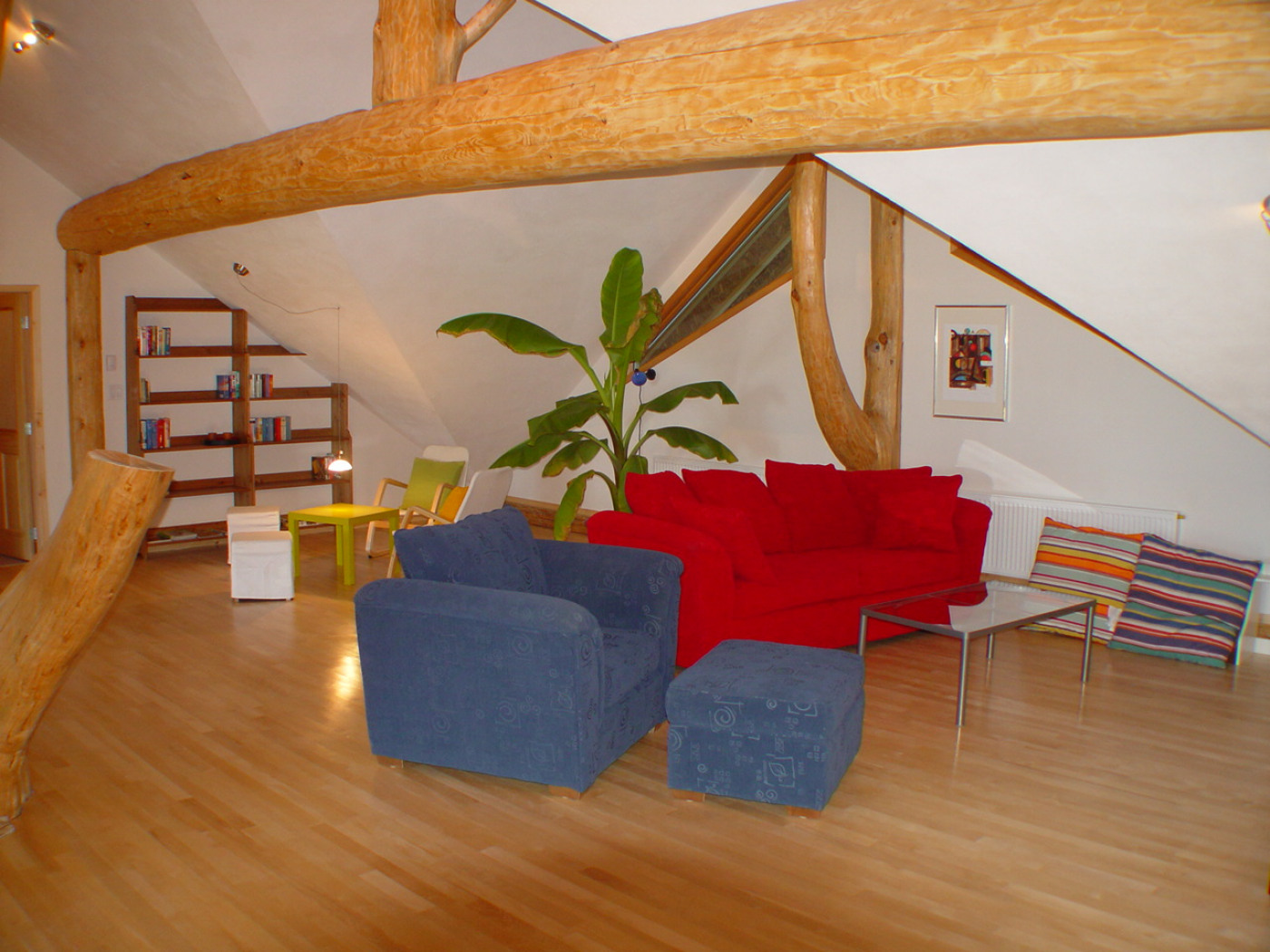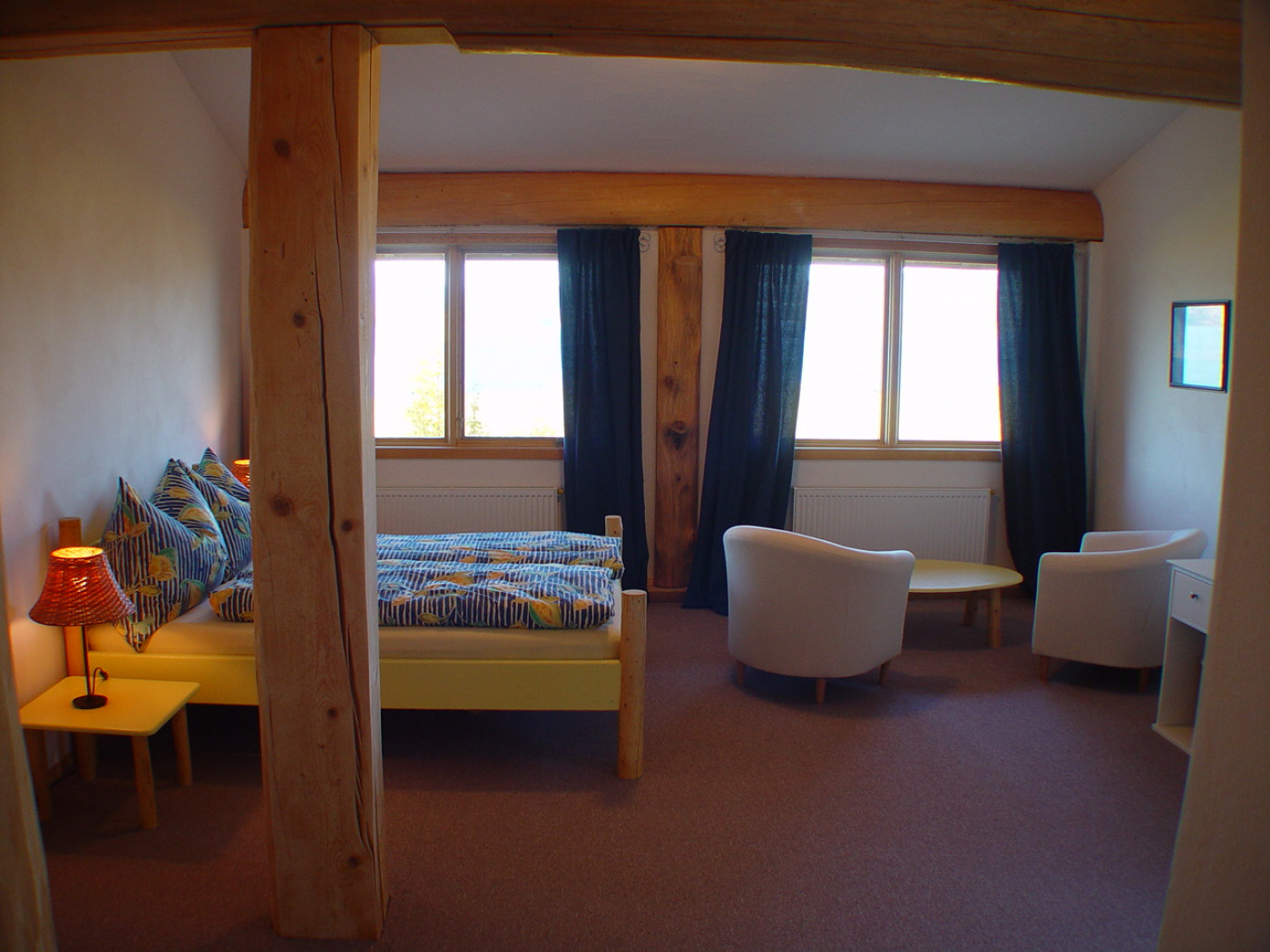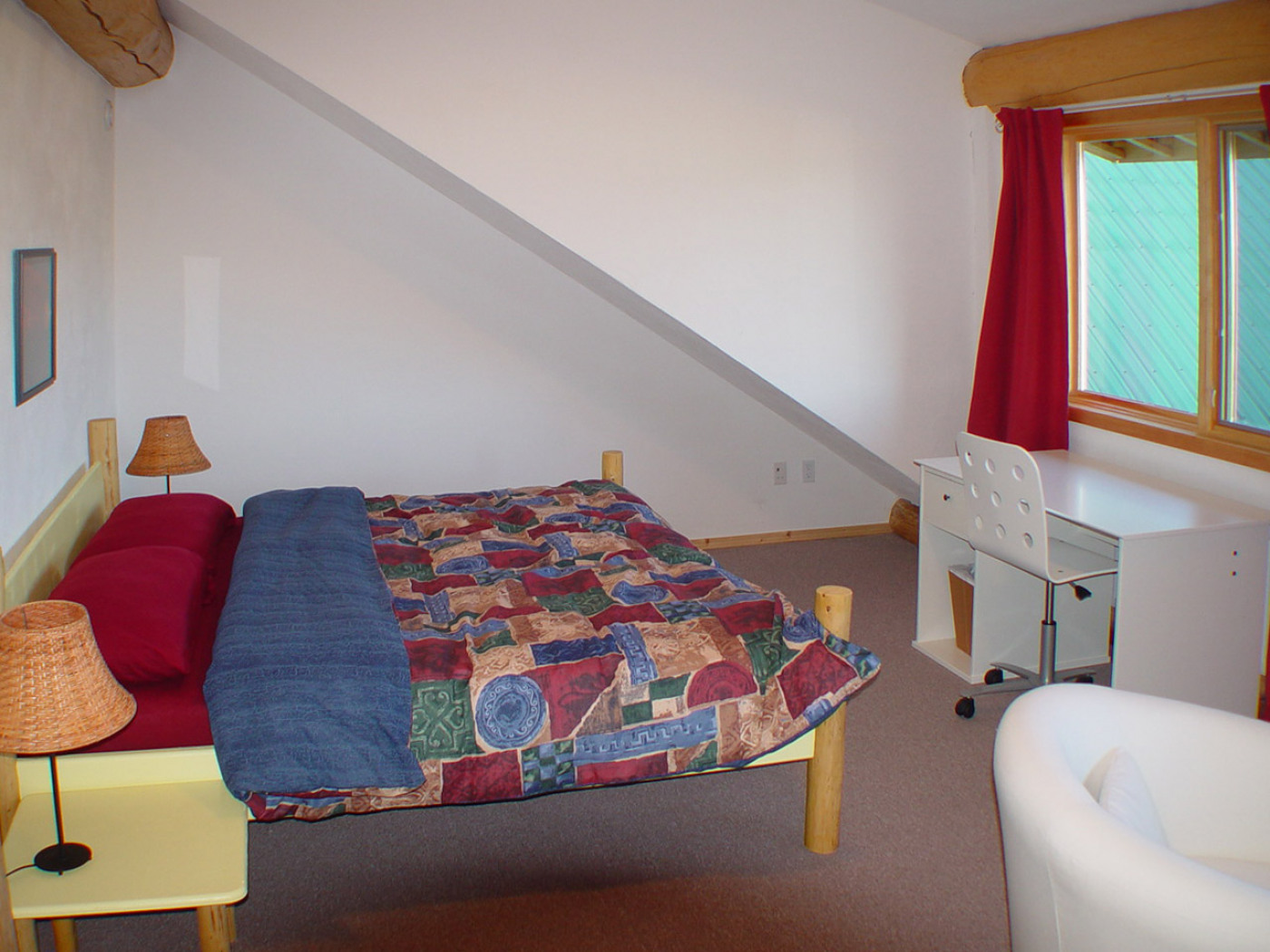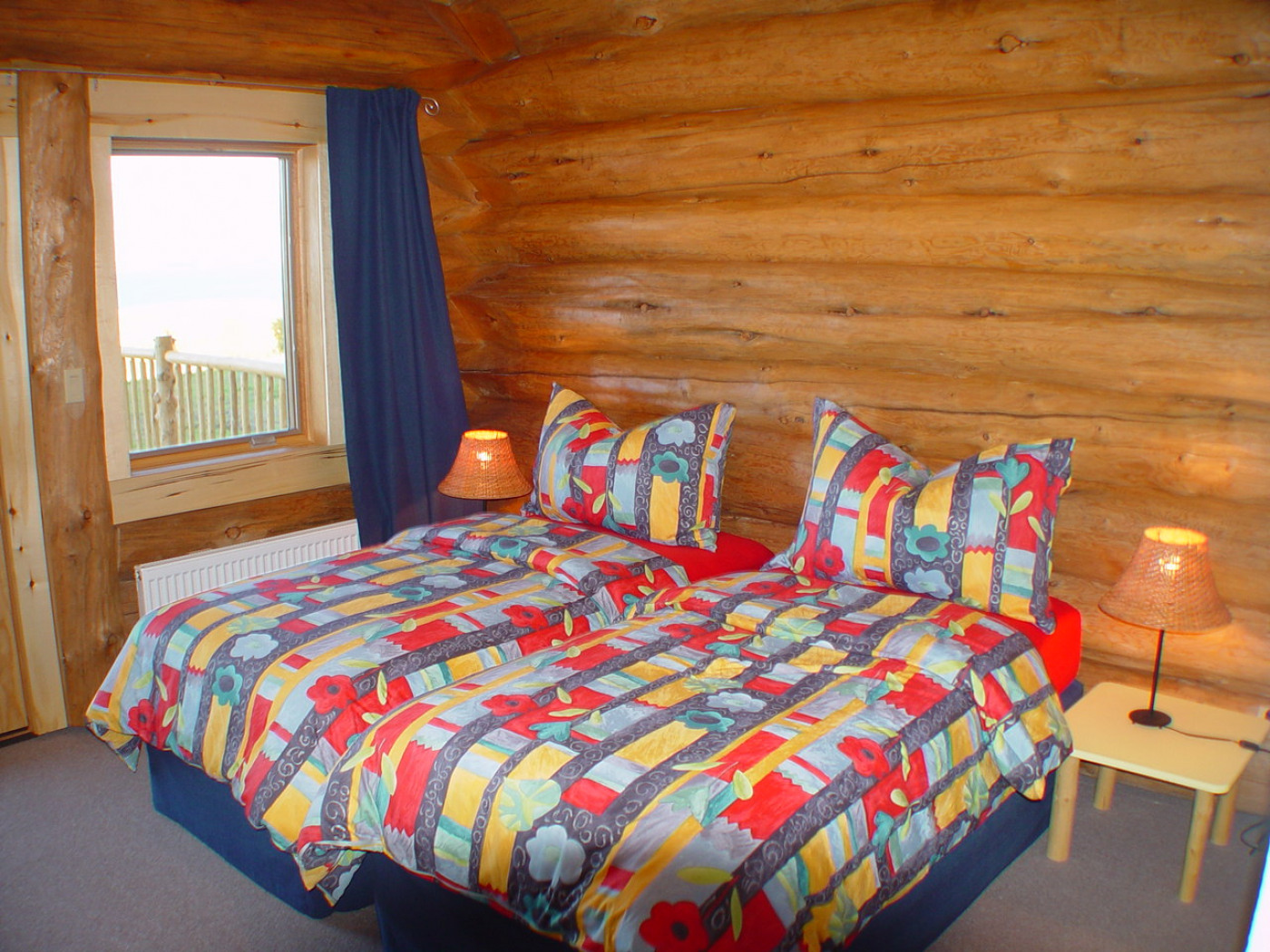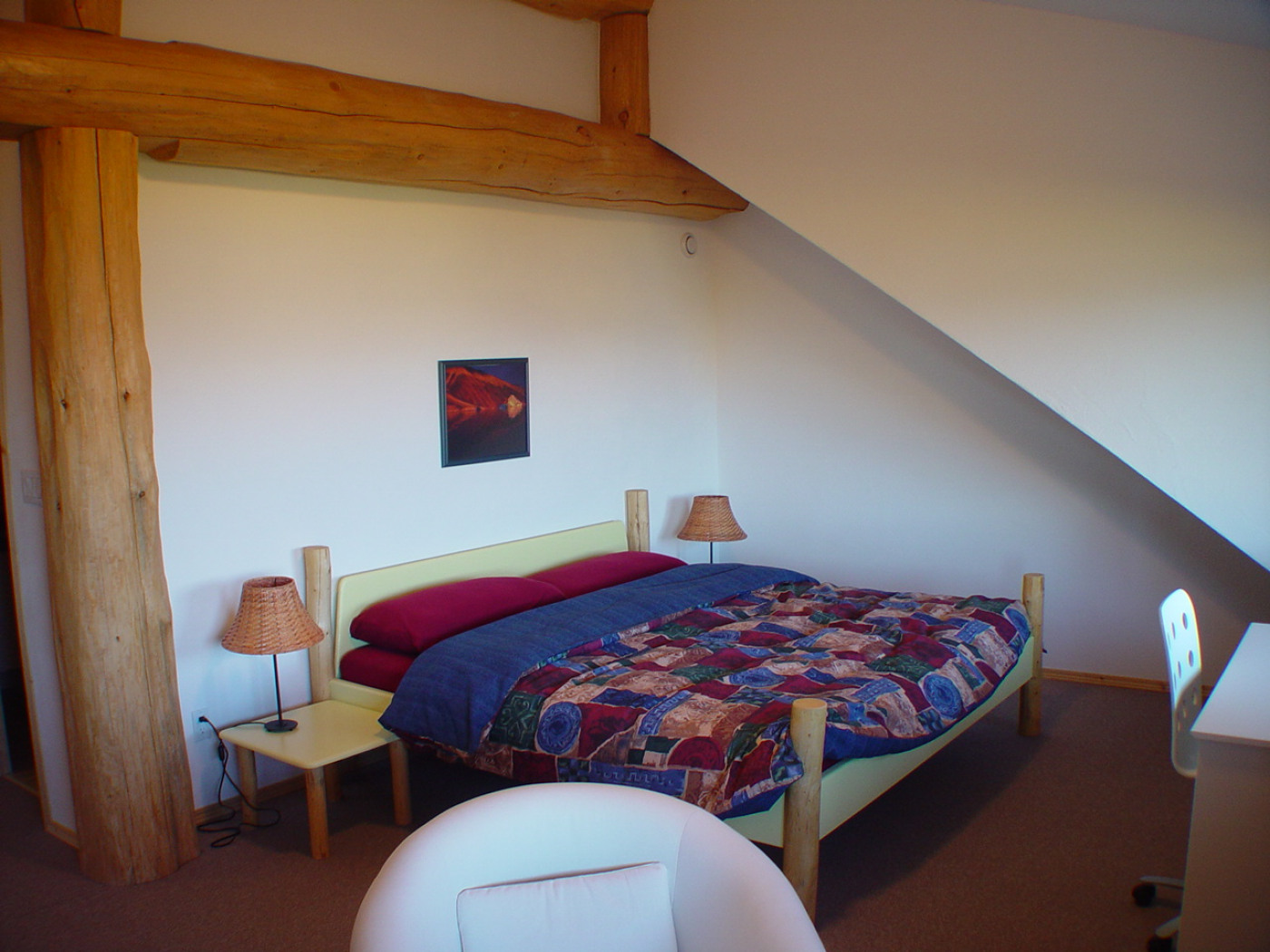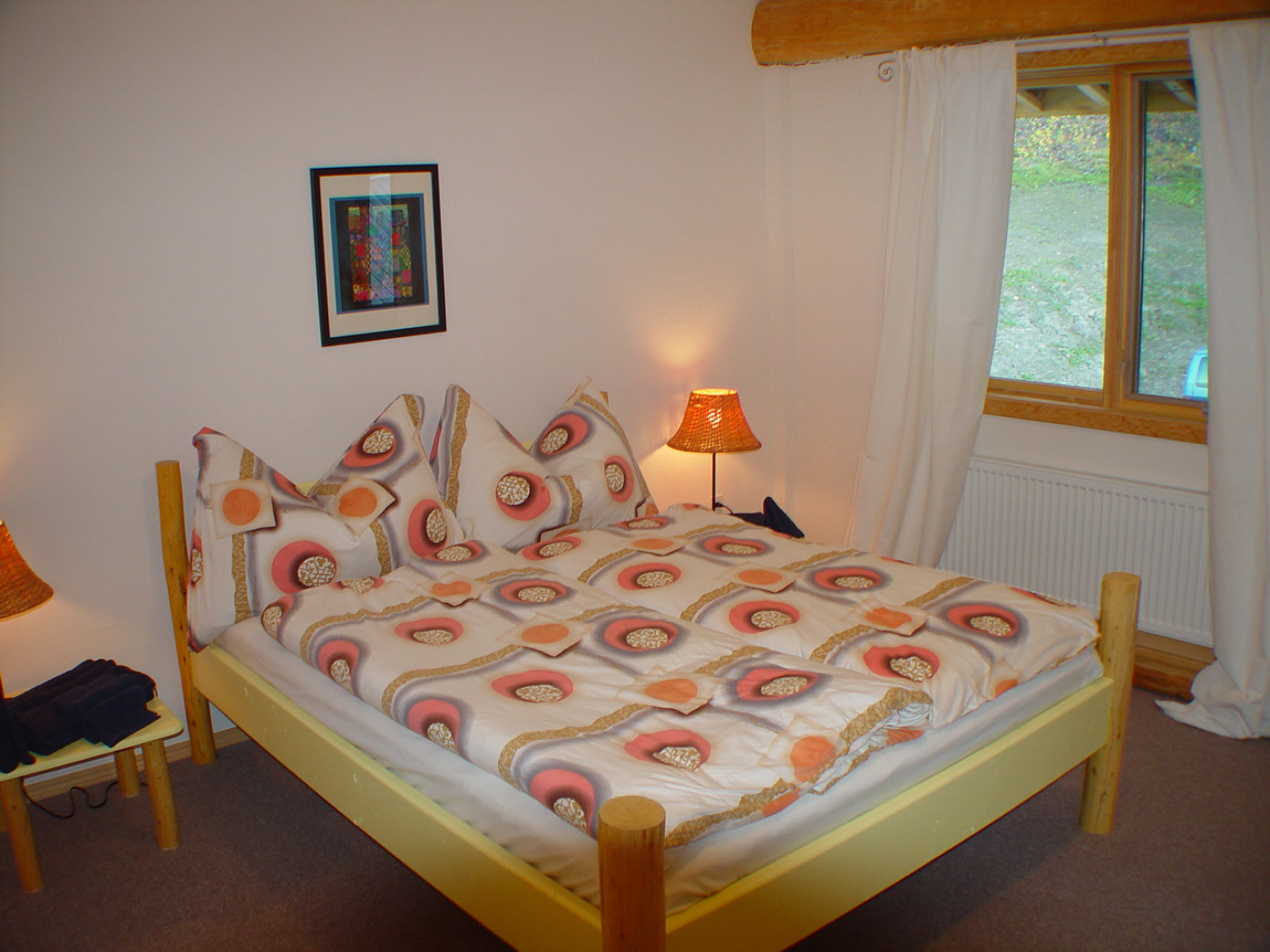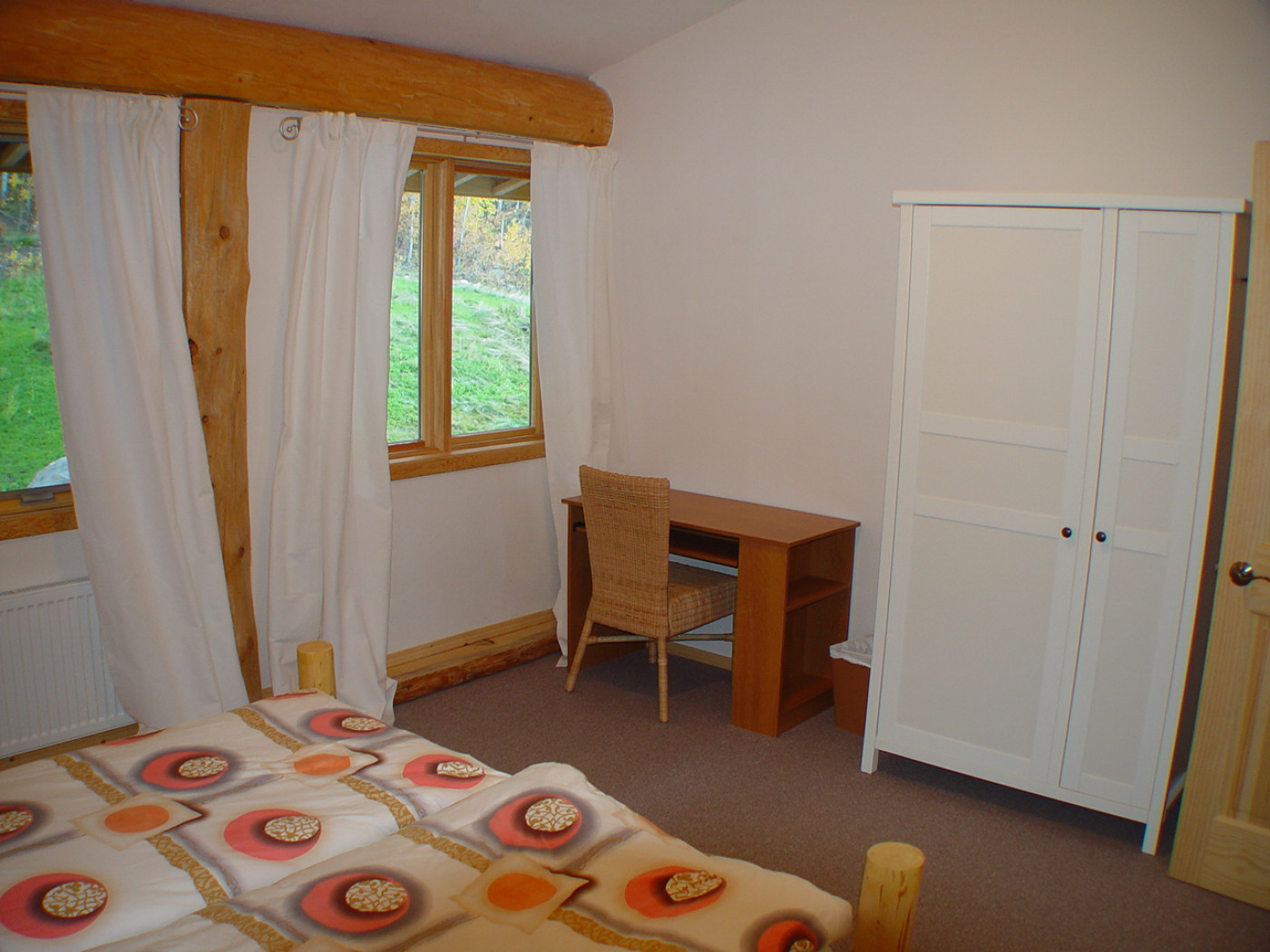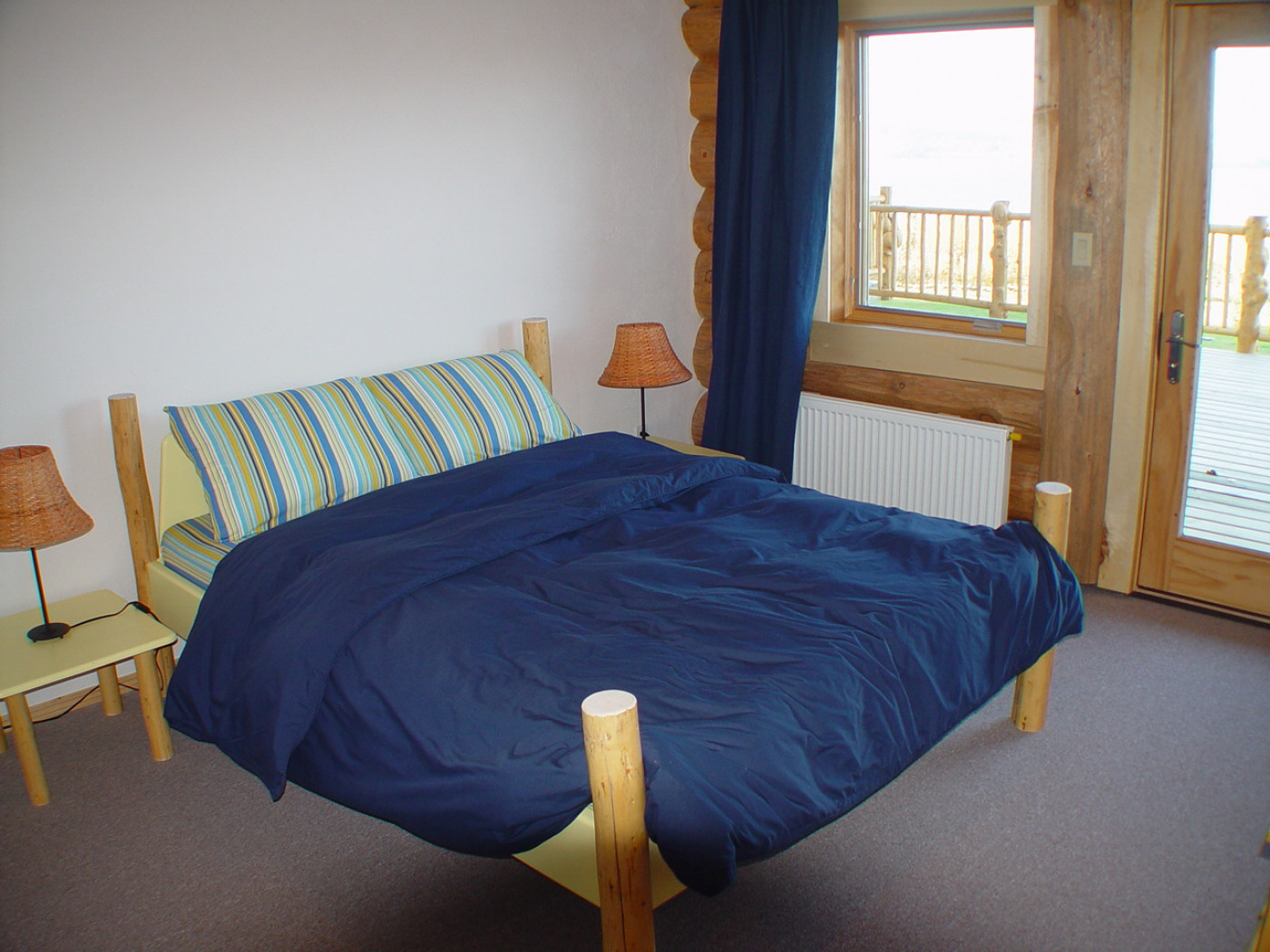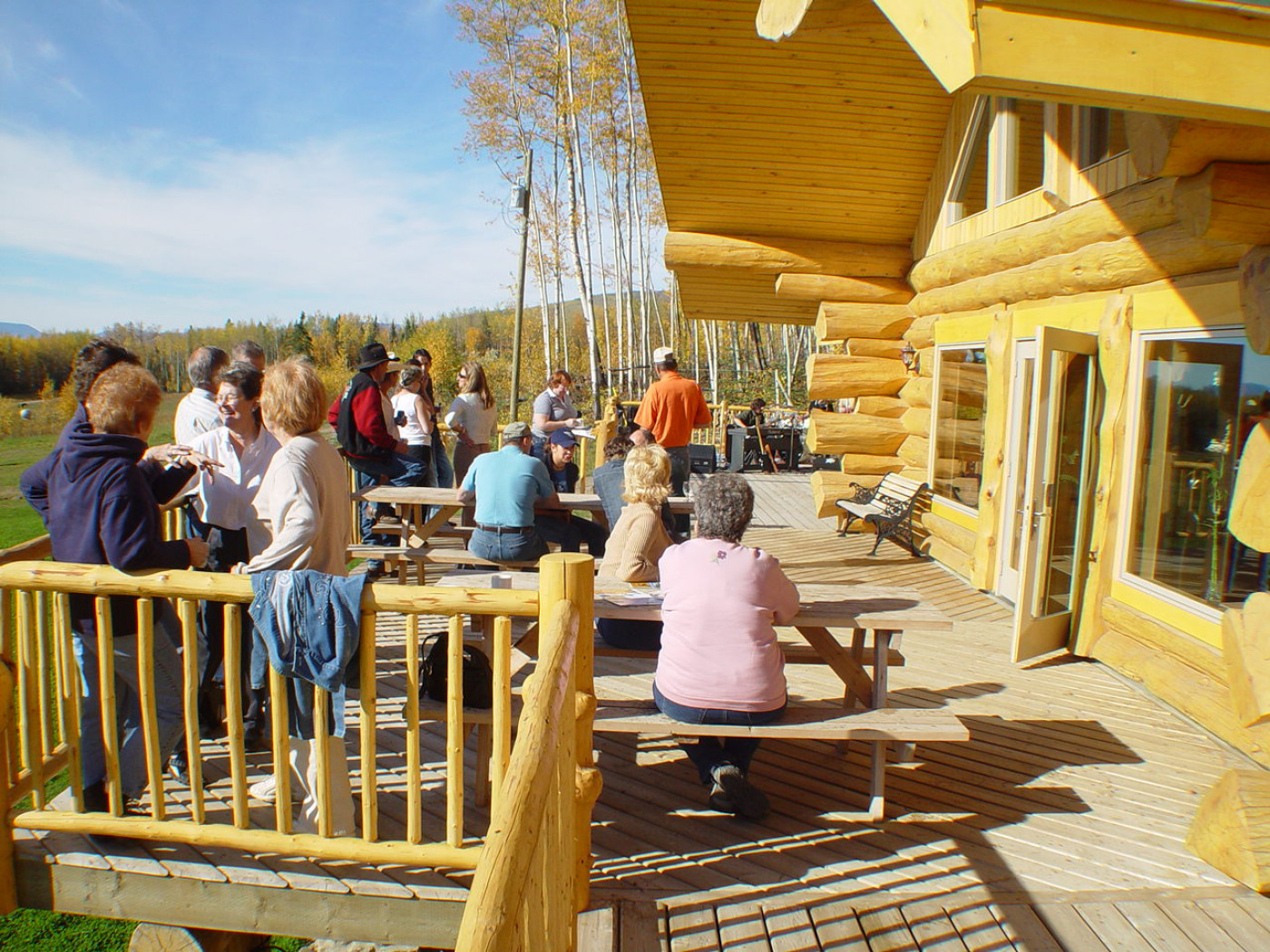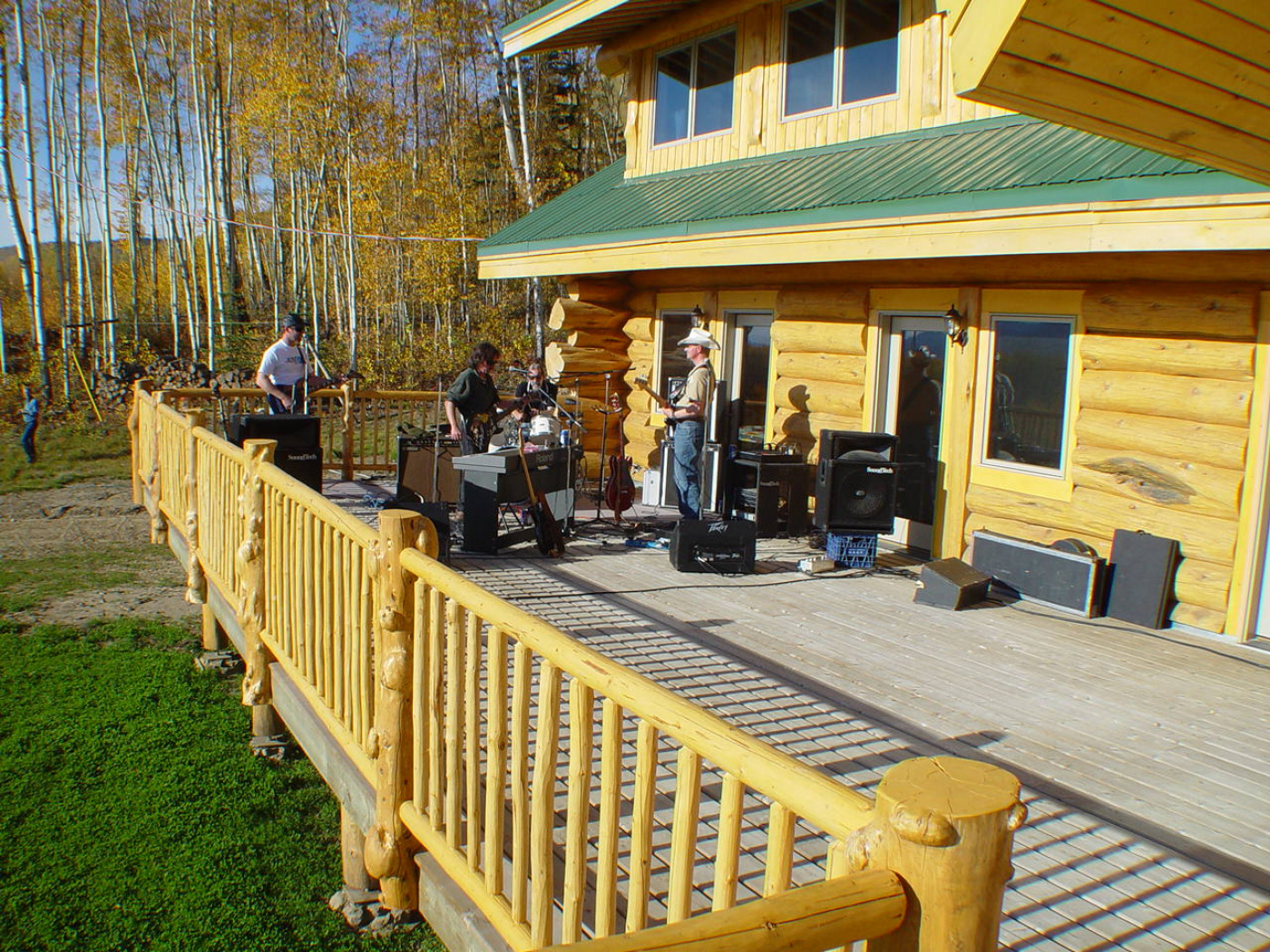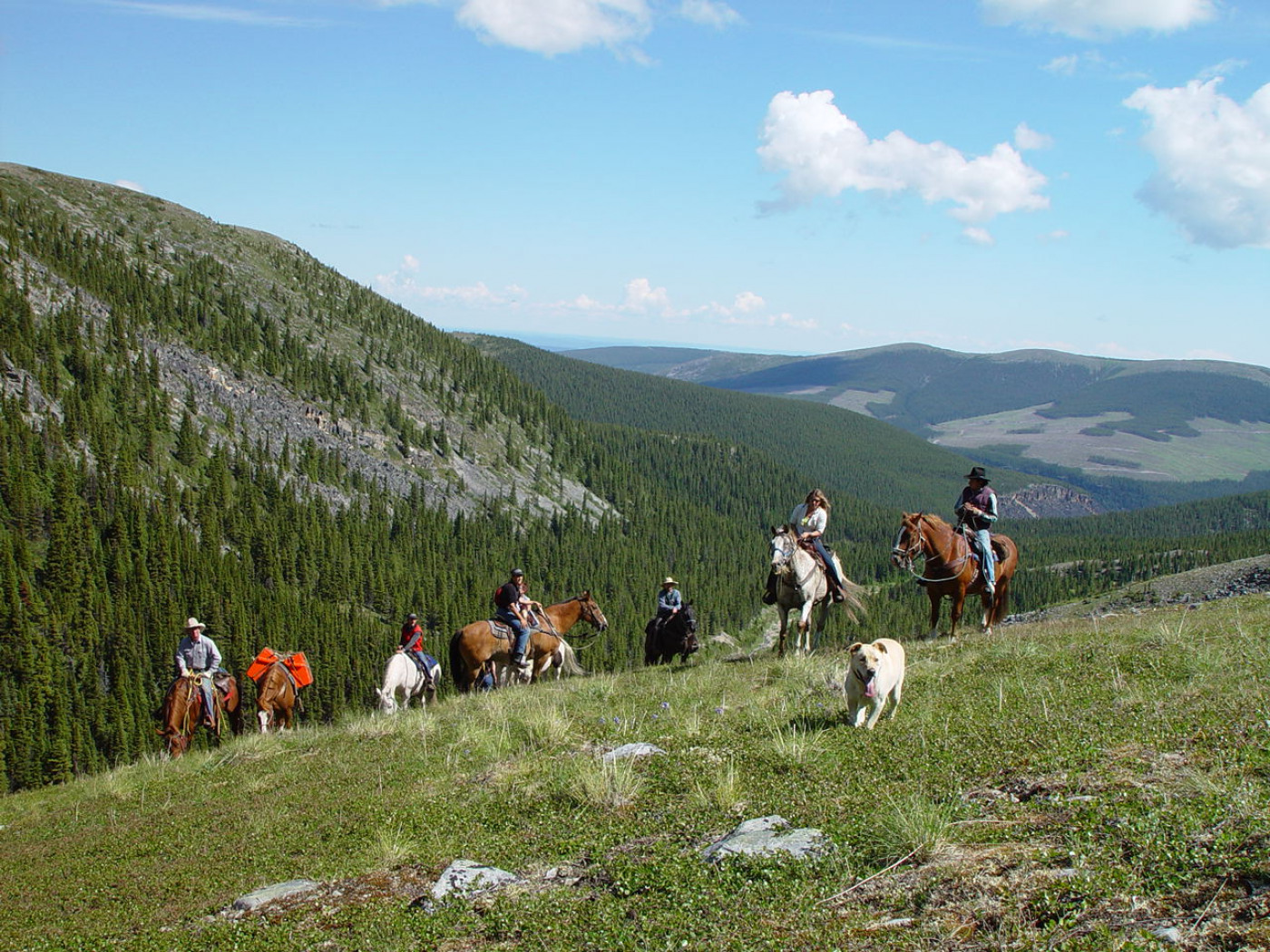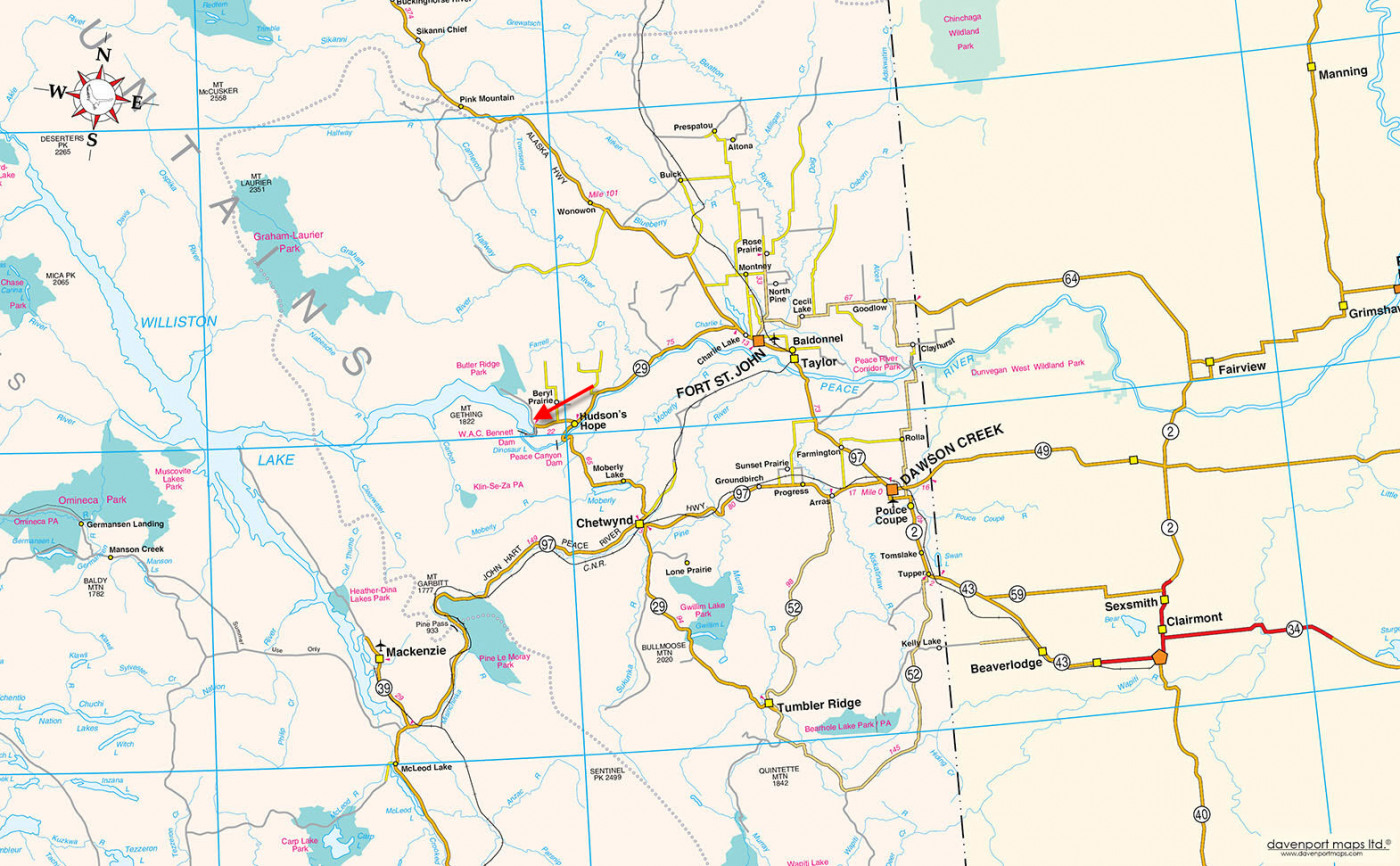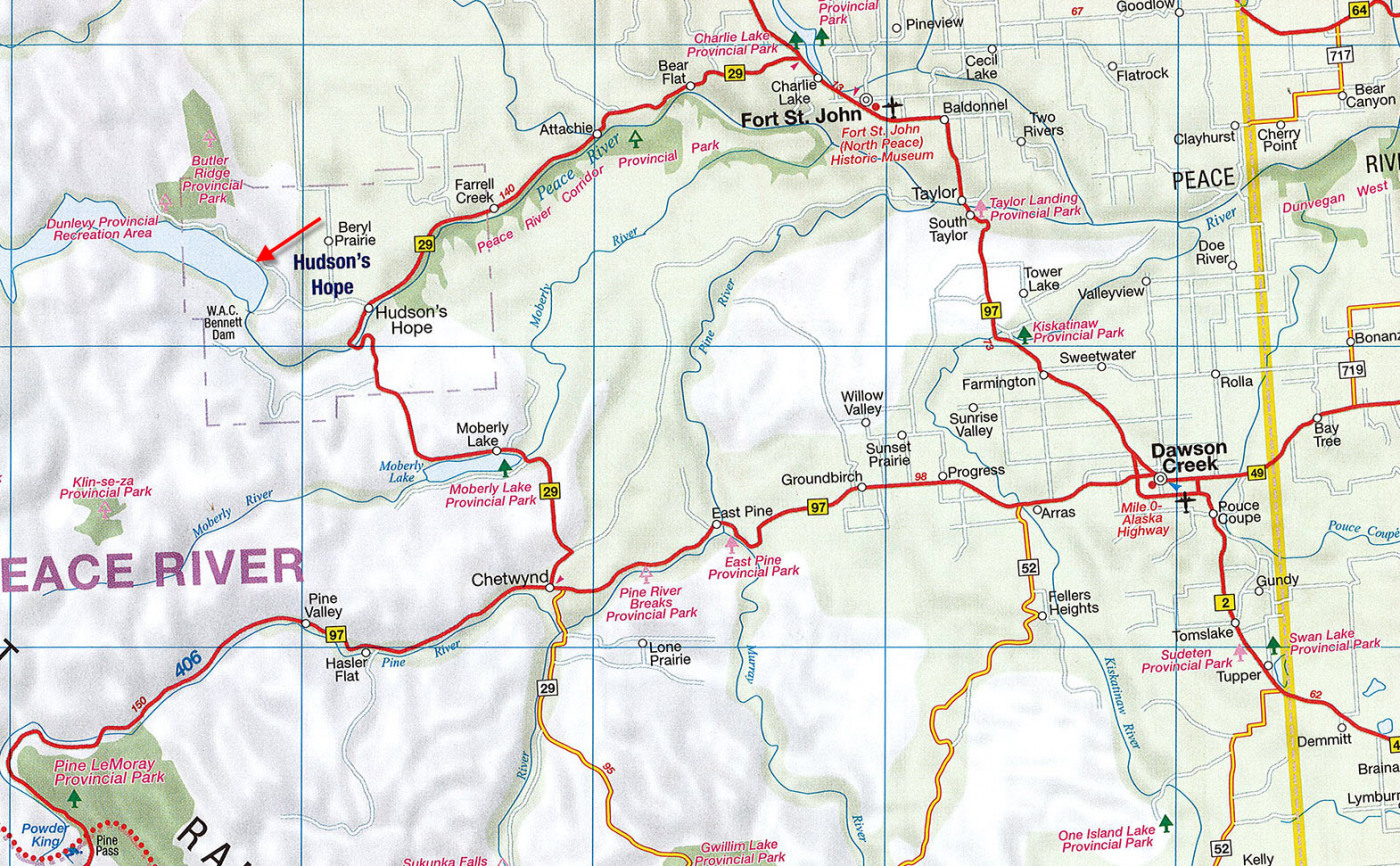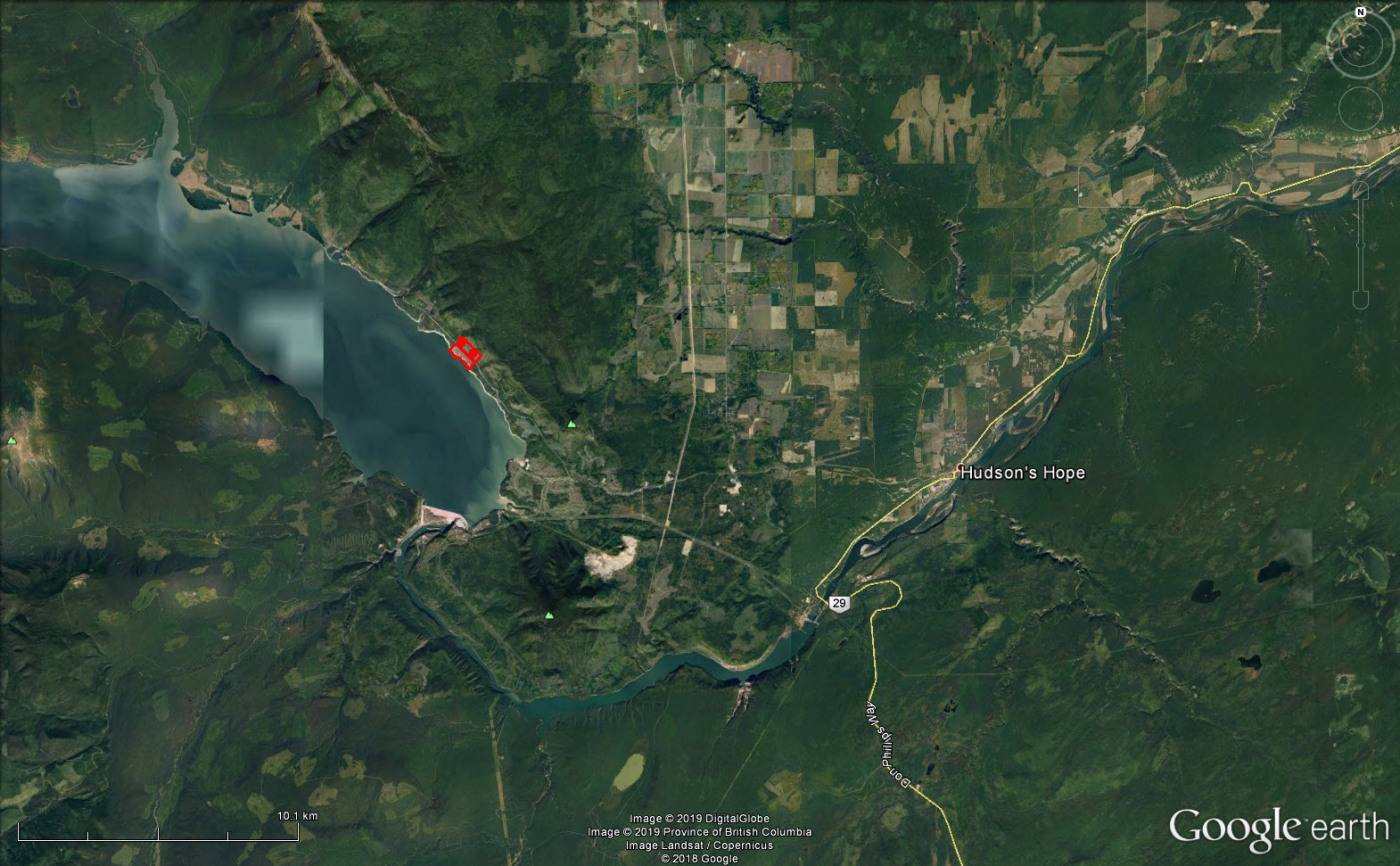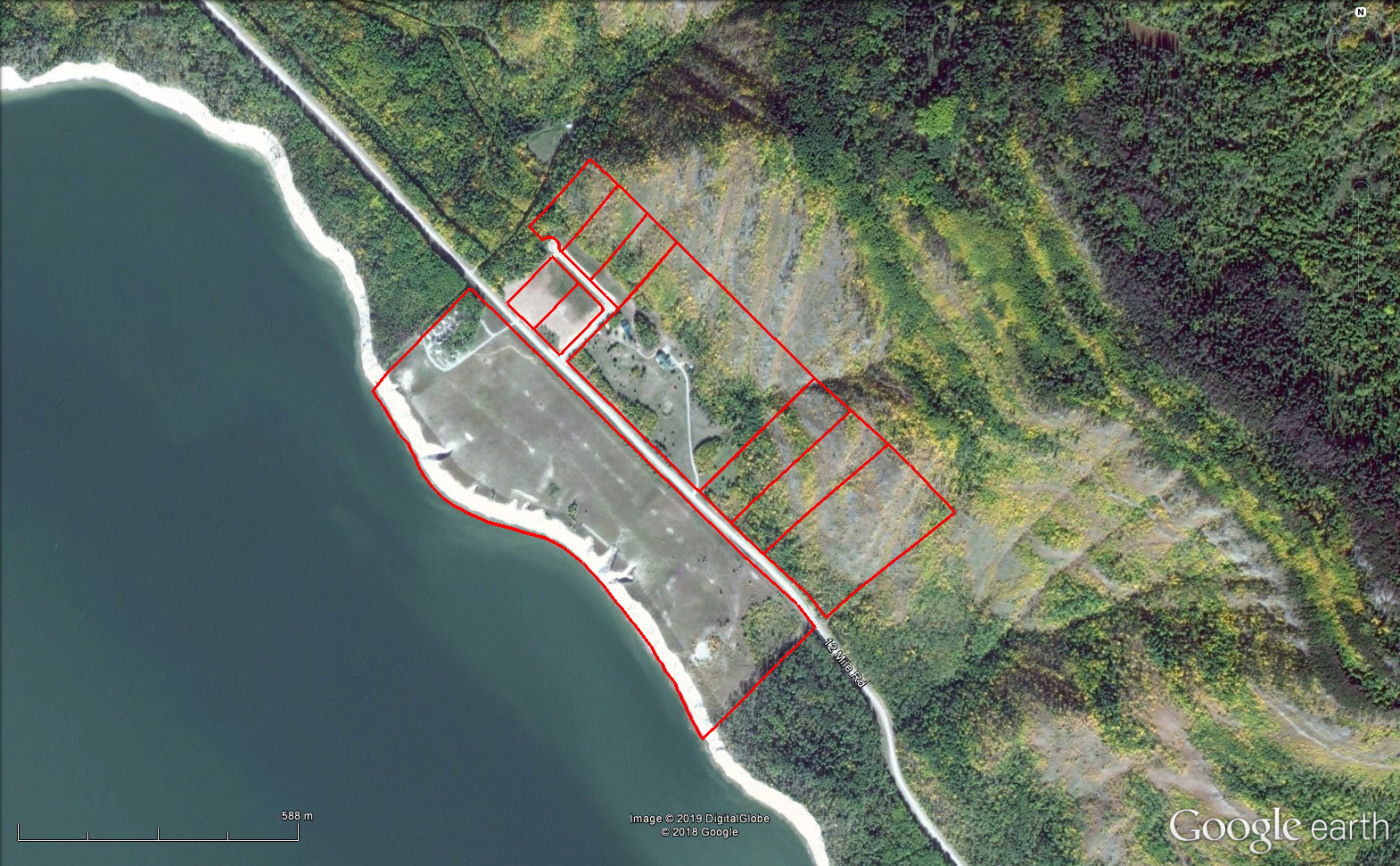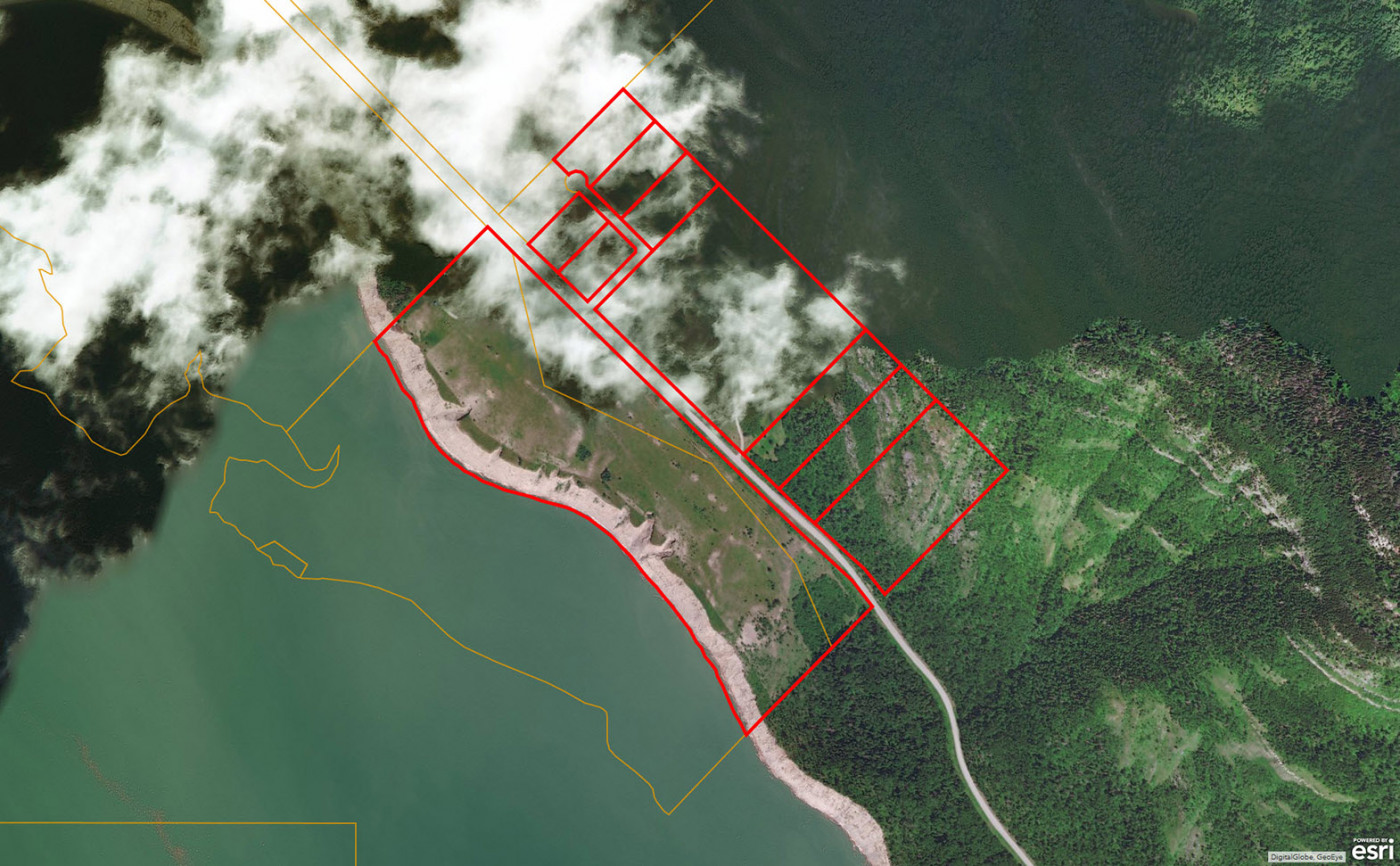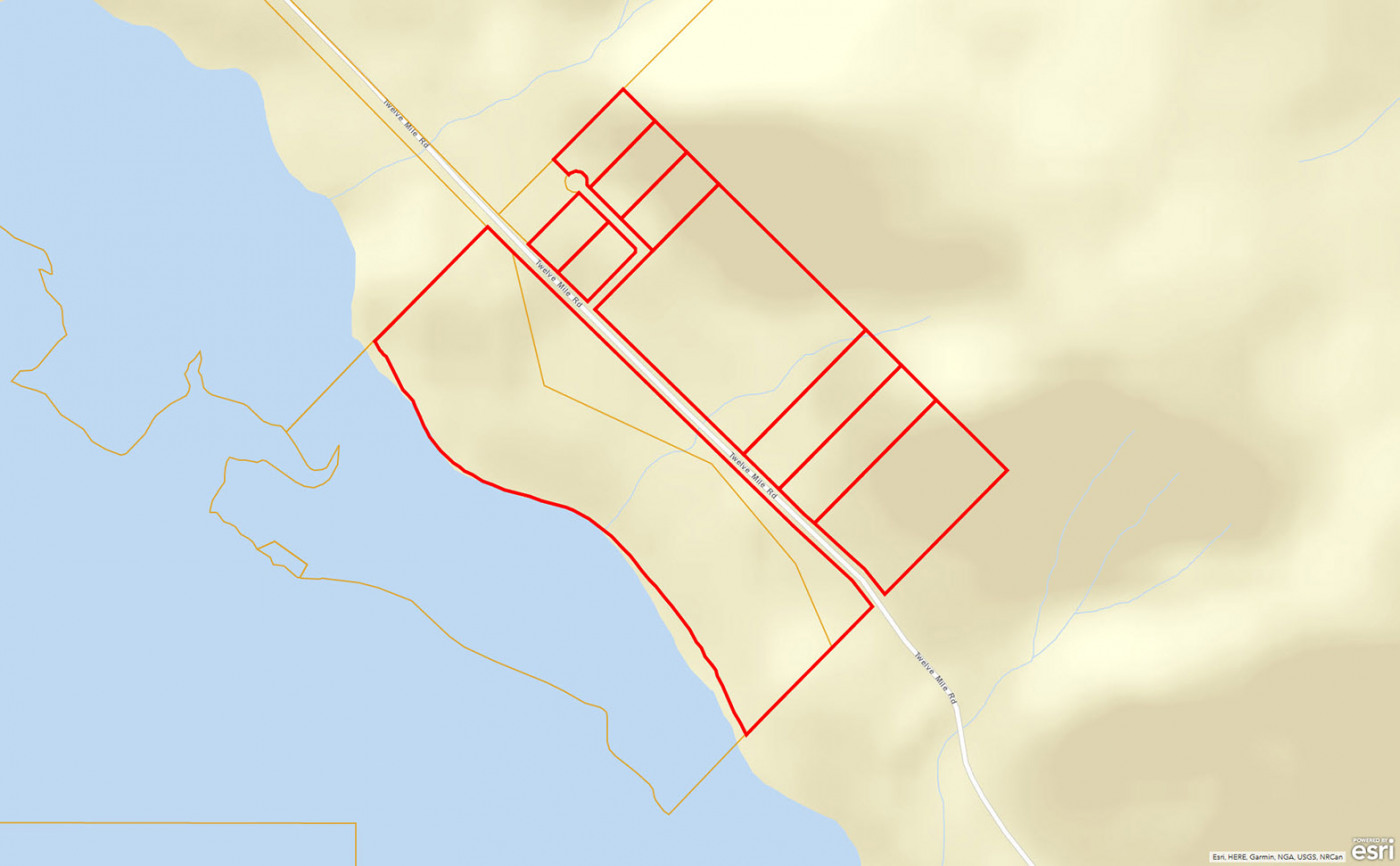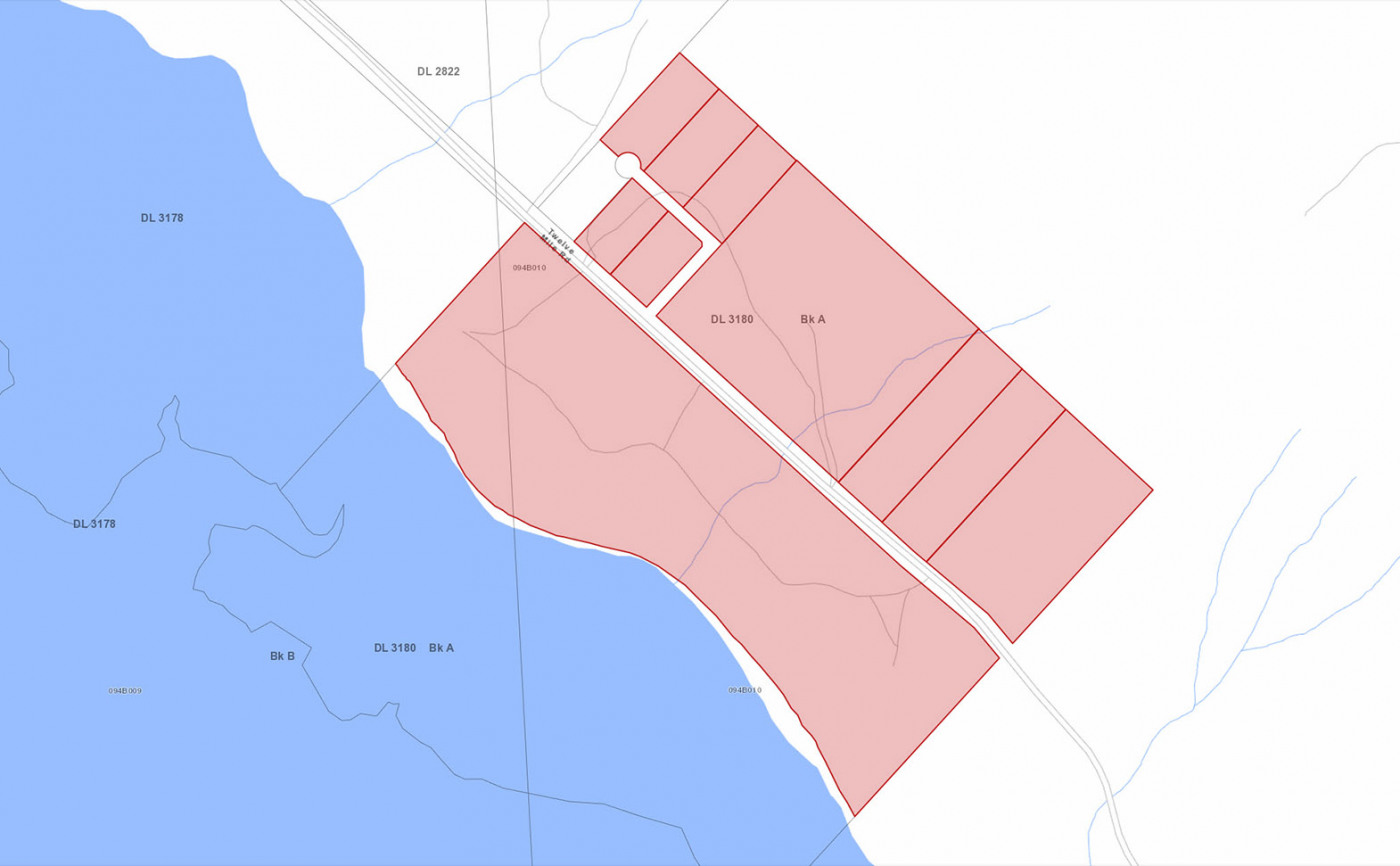 Eckdaten
Art

Haus

Lage

V0C1V0 Williston Lake

Kaufpreis

1.850.000,00 €

Wohnfläche

ca. 1.020 m²

Grundstück

ca. 600.000 m²

Zimmer

18

Baujahr

2004

Etagen

3

Zustand

Neuwertig

Immobilien-ID

554

Provision

3,57%
Immobilie
PEACE RIVER & NORTHEASTERN BC
Situated on 3.000 feet of the Williston Lake Shore is a magnificent hand-hewn log showcase designed and constructed by Pioneer Log Homes of Timber Kings TV fame. A reliable, turnkey operation with capital recovery opportunities.

DESCRIPTION
The Williston Lake Lodge was built in the traditional log cabin style with each of its huge pine logs hewn by hand and shaped to fit together seamlessly. The log work throughout is spectacular with the use of unique and flared logs resulting in a stunning finish.The lodge accommodates up to 22 guests in 6 standard rooms, 3 economy rooms, 3 suites and 1 family suite. The open lobby with a cozy fireplace and bar is the perfect place to lounge and socialize.

The fully equipped 60 seat restaurant invites guests to intimate dining and the conference room seats 40. The sundeck offers breathtaking views of Williston Lake and Mount Gething and is often used for outdoor entertaining. The lodge is a fully equipped turnkey operation, with room to expand and further develop the business. Situated in the heart of BC's booming Peace River economic region this is a wonderful opportunity to acquire a property of this caliber.

The little village of Hudson's Hope is 15 minutes away from the Resort. It offers all the essentials: a grocery store, liquor store, tourist centre, hospital and an interesting museum. If a wider range of services is required Fort St. John is a 1.5-hour drive. It has major supermarkets, department stores and full-service airport. "Life is long, if you live every day to the fullest" is the motto of the Williston Lake Lodge.

Williston Lake and Area:
Located in the Peace River Alaska Highway region of Northern British Columbia, Williston is the largest lake in the province. This man-made lake was created when the large hydroelectric project, the W.A.C. Bennett Dam was built in 1968. Williston Lake is the dam reservoir, and is in part, three different rivers, the Peace, Parsnip and Findlay. The lake covers an area of 250 km in the Rocky Mountain Trench. A new Visitor Centre offers an interactive area, theatre, gift shop and café. This dam has been described as the science world of Northern BC.
Lage
AREA DATA
Nearby Hudson's Hope provides a pre-hospital health facility with services from physicians, nurses, therapists. Other services include Fire Rescue, BC ambulance, RCMP, a school, Northern Lights College, a library, swimming pool, skating area and curling rink. Close by is a small airport which handles private and chartered flights. Fort St. John's commercial airport which schedules regular flights, is approximately an 86 km drive.

Current industries in Hudson's Hope include energy, forestry, oil and gas, agriculture, guide outfitting and eco-tourism. Forestry companies are harvesting both aspen and coniferous stands, which are processed in nearby mills. Oil and gas exploration are ongoing with pipelines existing to transport natural gas to the Lower Mainland and projects are proposed for new pipelines to transport natural gas to proposed Liquefied Natural Gas Plants on BC's west coast. Agricultural endeavors include cattle and buffalo ranching, grain farming and honey production.

Vegetation and Wildlife
This Peace Foothill ecosection just east of the Rocky Mountains provides important winter range for caribou and stone sheep habitat in the higher elevations as well as moose and elk winter range in the lower elevations. This area also provides excellent fishing and wildlife viewing opportunities. Deer, elk, golden eagles, bears, cougars, wolves and other wildlife are common to view/photograph as well as numerous waterfowl and shorebirds.

MAP REFERENCE
56° 4'15.43"N and 122°11'34.79"W

HISTORY
Hudson's Hope is the third oldest European community in British Columbia. It is steeped in fur trading history, dating back to the late 1700s and the days of Alexander Mackenzie and the Northwest Company. This area is also one of the richest sites of fossils and dinosaur footprints in the world. The history of the area is represented by artifacts from early trapping, coal and placer mining industries. The local Museum houses a spectacular collections of area fossils. After the exploratory adventures of Alexander Mackenzie and Simon Fraser in the later 1700s, the Northwest Trading Company established a fur trading post here in 1805.

Butler Ridge Provincial Park, established in 2000, was named after General Butler, a British Army officer who worked for the Canadian Government. Following a scouting trip west to the Rockies he submitted a report which contributed to the establishment of the Northwest Mounted Police in the area. Returning in 1873, his journey west took him by dogsled to Fort St. John. He continued to Hudson's Hope by horseback and from there paddled the Peace River by canoe.
Ausstattung
RECREATION
Often called the Playground of the Peace, this area is a great place for the adventurists. Hudson's Hope is the place to begin a paddle down the Peace River, a jet boat ride on Williston Lake, ATV riding in the dunes at the Moraine or casting a fishing line in Williston Lake and many surrounding lakes. The lakes and rivers hold numerous sport fish such as rainbow trout, Kokanee, Dolly Varden, northern pike and arctic grayling. Boating, water sports, canoeing, swimming, cycling, hiking, wildlife viewing and hunting are just the tip of what this magnificent area offers.

Butler Ridge Provincial Park, Bullhead Mountain and Jamieson Woods Nature Preserve all provide unique experiences from pristine walk-in/wilderness camping to adrenaline pumping cycle rides down a mountain face. Forestry Recreation Sites carry intriguing names such as Battleship Mountain Trail, Carbon Lake, Steam Vents and Trappers Cabin.

Winter holds no limit for recreation in this snowy vast area whether snowmobiling, cross-country skiing, snow shoeing, lake skating or ice fishing. Powder King Ski Resort, a two-hour drive, lives up to its name with deep light powder, uncrowded runs and off piste thrills.

INVESTMENT FEATURES
The operation has a history of stable and attractive income. There are an additional eight lots from a recent subdivision included that can be re-sold.

SERVICES
Hydro, septic system, well, phone service, satellite high-speed Internet.

IMPROVEMENTS
A 10,985 ft² lodge, built by Pioneer Log Home (the Timber Kings) with 13 guest rooms and suites, commercial kitchen, dining and conference facilities and spa. Also, are staff quarters, hay shed, animal shelter and storage building

A serviced subdivision with eight acreages included.

TAX DETAILS
$11,466 (2019)

ZONING
RT – Rural Tourism

Permitted Uses:

Agricultural use, including farm buildings
Bed and breakfast
Campgrounds, RV park or resort
Commercial recreation
Golf courses
Lodges and cabins for transient accommodation
Marinas and boat launches
Restaurants
Single-detached dwelling
Accessory buildings and accessory dwelling units
Sonstiges
Informationen zur Immobilie finden Sie auf:
www.Held-Kamada-Immobilien.de

Ihr direkter Ansprechpartner für Fragen: Dipl.-Kfm. Klaus-Peter Held; Festnetz 02741-9757190; Mobil 0170-9988979.
Gerne senden wir Ihnen auf Anfrage das Exposé zu diesem hochwertigen Pioneer Loghome Resort.

Die Immobilie dürfte Kanada-Auswanderern eine Immigration ermöglichen und ist zugleich eine Investment-Empfehlung für eine zukunftssichere Vermögensanlage. Gerne stellen wir Ihnen umfassende Informationen zur Verfügung, die Ihnen eine zuverlässige Einschätzung der Gegebenheiten und auch einen Erwerb ohne vorherige Besichtigung ermöglichen.

Alle Angaben in diesem Exposé basieren auf Informationen, die vom Eigentümer stammen. Trotz sorgfältiger Prüfung der Objektangaben übernehmen wir keine Gewähr für die Aktualität, Vollständigkeit und Richtigkeit der Angaben.

Der Makler-Vertrag mit HELD Immobilienwerte kommt durch schriftliche Vereinbarung oder durch die Inanspruchnahme unserer Maklertätigkeit auf der Basis des Objekt-Exposés zustande.
Energieausweisangaben
Befeuerung / Energieträger

Strom Holz
Rechtliches
Die Makler-Courtage ist verdient Kaufvertragsunterzeichnung und zahlbar nach Rechnungsstellung.
Wie können wir Ihnen behilflich sein?
Herzlichen Dank für Ihre Anfrage.
Wir werden diese so schnell wie möglich bearbeiten.
Wie können wir Ihnen behilflich sein?